This is more than our brand promise, it is our passion. We have built a world class service team who will not accept simple customer satisfaction and it shows because our customers reward us by continuing to respond to our surveys. We are grateful for our customers. Customer Service Excellence is not just a hashtag for us, it is our way of life.
For the first time ever, CEO Juice announced National Award Winners in the Copier/Imaging Channel for Net Promoter Scores (NPS) in 2019.

Doing Better Business Made the Top 10 List Again for 2020!
We are so proud of our #DBBFamily and their commitment to customer service excellence. Especially during a pandemic, our team put themselves out on the front line to make sure all of our essential businesses could continue to provide their services.

WHY SHOULD THIS BE IMPORTANT TO YOU?
Every sales representative in this industry will say the same thing, "We have the best service in the area." The question is, can they back it up with real data? CEO Juice administers the surveys for 349 copier/imaging channel in the USA. You can see below, the average score nationally is 89.75 and only a score of 70 is required to make the World Class Service Provider list.
The minimum score required to make the TOP TEN: 97.6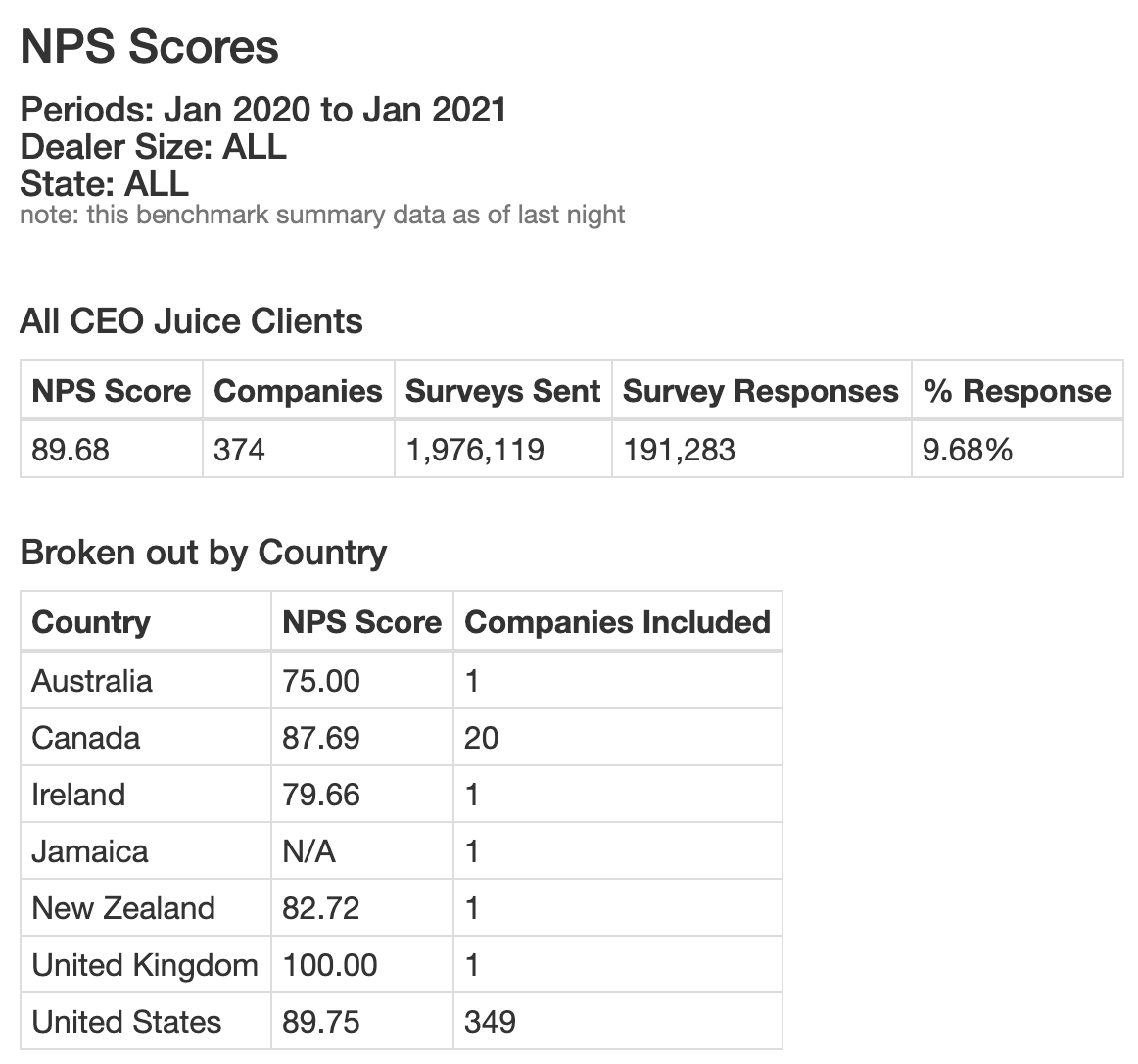 Are you wondering about the impact of COVID-19? The average number of service requests across the USA are down 20%.
You can read our blog about last year's awards here.
If you haven't read our other blogs on Do I have to fill out this survey? and Why Net Promoter Score is a significant factor in choosing your office equipment service provider, we encourage you to do so.

Our best customers are educated customers.