PA Business Central just released their Foremost Under 40 list and Doing Better Business is blessed to have three of the 42 honorees in our DBB Family.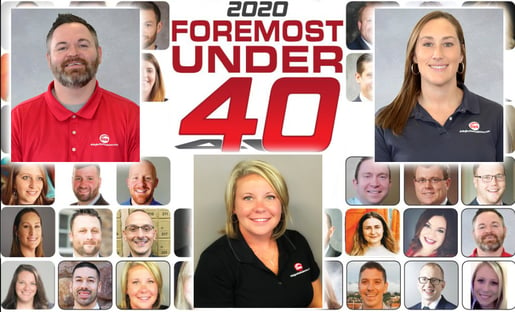 No one could have predicted a more dramatic and unexpected year than 2020. With the pandemic and a conten­tious election, the challenges for the business community have been greater than ever. And yet, through all the con­troversy and uncertainty, a rising genera­tion of business leaders has adapted and innovated to meet the unique challenges before them. Pennsylvania Business Cen­tral is proud to recognize all of the 42 young professionals and entrepreneurs honored in our 2020 Foremost Under 40. Each professional featured in this year's edition exemplifies the vision, drive and determination needed to find success in business environment that has dramati­cally changed.

This year's selectees were picked from a long list of nominations sent to us from throughout our 24-county readership. Every year, our editorial board reaches out to executives, chambers of com­merce, community leaders and readers to send in nominations for selection. Within this issue, you will find entrepre­neurs striking out on their first startups, industry professionals rising through the ranks and community caregivers who put everything into their work.

The selection committee based its fi­nal selections on nominees who have made a positive impact on the Central Pennsylvania business community by consistently moving their business for­ward, adapting to major changes in their personal and professional life and giving back to the community through volun­teering or mentoring. The people who have found the most success seem to care just as much about the world outside of their professional lives as they do about their own career. Success does not solely require a blind ambition. It also requires the ability to treat others with respect and a desire to help the community in which you do business. We honor their drive, integrity and commitment.
You can read about our honorees by clicking the links below:
https://www.pabusinesscentral.com/articles/brandi-noye-4/
https://www.pabusinesscentral.com/articles/ryan-shellenberger-3/
https://www.pabusinesscentral.com/articles/jennifer-lechner-2/