Most offices use plain 20 pound bond in copiers and printers; however, this type of paper does not fit every need. When you want to use a different type of paper there are three main variables to consider.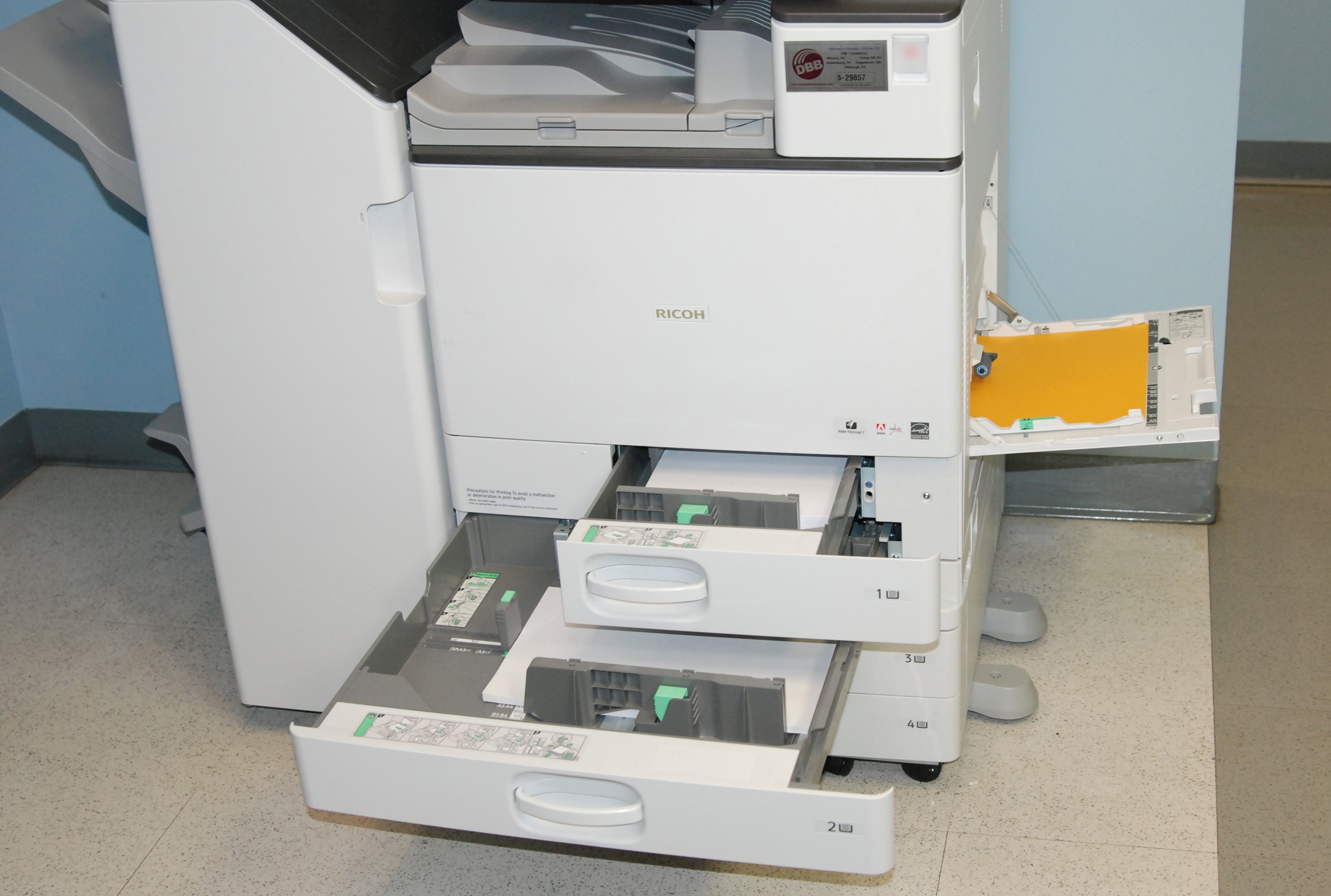 If your printer or copier is an inkjet device, you will want to use paper that is
designed for inkjet use to obtain optimum quality. This type of paper is specially
treated to control ink absorption. If you are using a laser device, do not use inkjet
paper because some models could be damaged by the chemicals used to treat the
paper.
Finish attributes are important, first consider, is the paper coated or uncoated.
Most paper found around the typical office is uncoated and should work fine. If
you choose a coated sheet, either glossy or matte, make sure the specifications of
the machine support coated. If not, you may experience an issue feeding and/or
applying the image to the paper correctly.
You should also be concerned when using specialty finished papers, the most common types being Linen and Laid. The irregular surface of these textured papers makes the fusing of toner used in laser devices very difficult. The final print may have voids in the image or the image may flake off in the low valley areas that could not be properly fused by heating and pressing into the paper fibers.
Paper weight can be confusing, but it does not have to be. Forget about 28 pound
bond, 80 pound index, or the caliper of a sheet. Just look at the GSM or grams per
square meter. This may also be expressed as g/m2 on the ream label or in
specifications.



Two examples to give you reference points: a. 20 pound bond, the most common paper for printing and copying, is equal to 75 GSM and the default settings of most machines handle this weight very well. b. 80 pound cover, a common paper for brochures or promotion sheets is 218 GSM. This weight of paper will require default settings to be changed to obtain optimum quality.


All printing devices have minimum and maximum specifications for weight of paper that can be imaged. The limiting factors are numerous and so are the results if you try working outside the specifications. Jamming in the machine or not feeding at all, limited functionality, poor image quality, and damage to the paper or machine can occur. To avoid issues, please check your machine specifications before starting a project.
Today's copiers and printers are capable of producing some amazing high quality images. The two most important points to remember are:
Check the specifications of your machine to make sure you can use the paper you
prefer.
Make sure you choose the appropriate settings to obtain optimum quality. Please
keep in mind there are more attributes to paper than we have covered in this basic
instruction.
To learn more about paper, please download our ebook "Paper Basics for Copiers and Printers".