On Monday, November 18, 2019, one of our owners, Debra Dellaposta had the incredible opportunity, as a member of the Ricoh National Dealer Council, to meet and discuss best practices with our counterparts in Japan. The National Dealer Council meeting took place at ConvergX in Las Vegas, NV.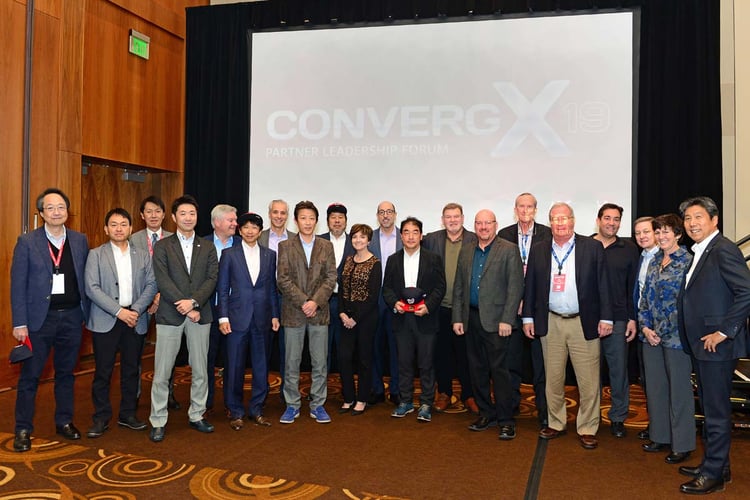 Discussions centered around decreasing page volumes and the move to digital documents, how to recruit and retain highly-skilled employees and the significant changes which have occurred in the traditional office layout and design.
The event was capped, literally, by an exchange of baseball hats. The Japanese dealers received the 2019 World Series Champions Washington D.C. Nationals and the USA dealers received the Yomiuri Giants, also known as the Tokyo Giants, who are considered the New York Yankees of Japan.
The owners of Doing Better Business participate in the Business Technology Association, Select Dealer Group, Pros Elite 100, IBPI Group, serve on the Ricoh National Dealer Council, GreatAmerica Dealer Council and on the Cannata Report Editorial Advisory Council. They are regularly invited to speak at industry events and interviewed for industry publications.