Catching up on all of our employees' awards from March and April after a very successful President's Club Trip to Savannah, GA.
As a customer, there's nothing quite like receiving exceptional service. Whether it's a friendly smile, a helpful suggestion, or going above and beyond to solve a problem, great customer service can make all the difference in our experience. This is why it is so important to recognize and celebrate employees who consistently provide outstanding customer service. And what better way to do that than through employee customer service excellence awards, industry awards and President's Club Trips?

But why are these awards so important? For one, they help to create a culture of excellence within a company. When employees see their colleagues being recognized for their outstanding customer service, it can inspire them to strive for the same level of excellence. It also helps to reinforce the importance of customer service as a core value of the company.

Another benefit of these awards is that they can help to improve employee morale and engagement. When employees feel valued and appreciated, they are more likely to be motivated and engaged in their work. This can lead to higher levels of job satisfaction and lower turnover rates.

Of course, it's important to ensure that these awards are given out fairly and objectively. One way to do this is to establish clear criteria for what constitutes excellent customer service. This could include things like responsiveness, empathy, problem-solving skills, and overall customer satisfaction. It's also important to involve customers in the process, either through surveys or feedback forms, to ensure that the awards are truly reflective of the customer experience.
We use our customer surveys to help identify our employee or employees of the month for customer service excellence. We sent out 3,345 surveys in March and April and received 292 responses which yielded us a 97 Net Promoter Score of customers who would refer us or choose us again. 115 of those 292 responses made specific comments nominating someone on our staff for our Captain Morgan of the Month Award.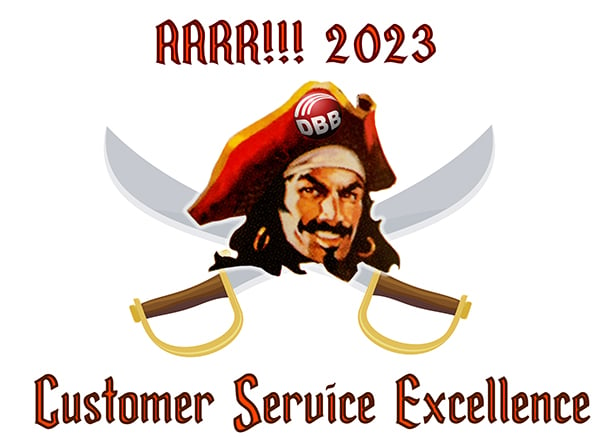 captain morgan of the month AWARDS
We are so excited to congratulate Alison Feezle, Network Install Technician, in our Pittsburgh and Boardman, OH offices for earning the Captain Morgan of the Month honors for the month of March 2023.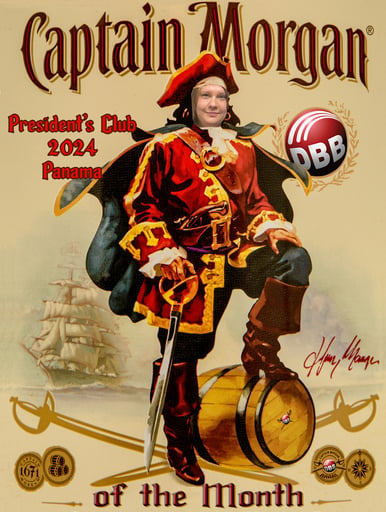 And equally excited to Congratulate Megan DeMio, our Sales Coordinator Manager, based in our Hagerstown, MD office for earning the Captian Morgan of the Month honors for April 2023.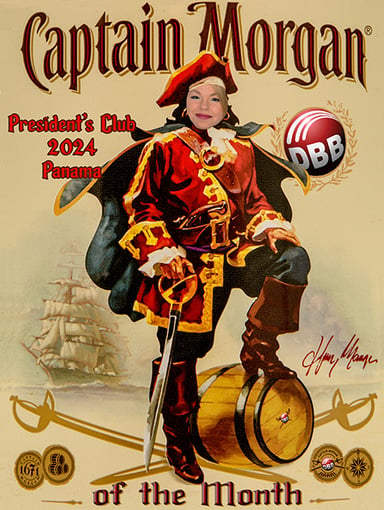 So many awesome customer surveys thanking them for their hard work and efforts. We are so appreciative of all they do for us.
PROS ELITE TECHNICIAN OF THE MONTH
We follow strict metrics when it comes to providing service to our customers. These metrics are monitored by an independent third party monthly called Pros Elite. In order for us to retain our status as a Pros Elite 100 dealer, we must achieve these benchmarks or we will become disqualified. These metrics are reviewed in huddles with all of our field service technicians weekly. We take a combination of several metrics to determine our Pros Elite Technician of the Month.
Congratulations to Grant Butler winning for the second month in a row for earning the top metrics in March 2023.

In April, we congratulate Jim Holtslander, a network install technician and field service technician based in our Altoona, PA office for earning the highest metrics and the top honors.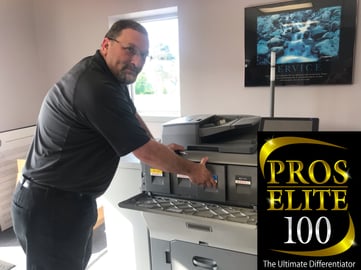 Great job, Grant and Jim, on earning the top honors and for your commitment to the Total Call and taking excellent care of our customers.
business relationship manager of the month
When evaluating the performances of our Business Relationship Managers, we take into account the client surveys, the amount of repeat business they are earning, as well as what new solutions they are installing to help our clients do better business.
Congratulations to Laura Bowman, based in our Multiscope Document Solutions Division in Pittsburgh, PA for earning the top honors in March 2023. Laura implemented a wide range of solutions in March from desktop A4 MPS solutions to a Large Format Engineering printing and scanning solution. Keep up the great work, Laura and thank you!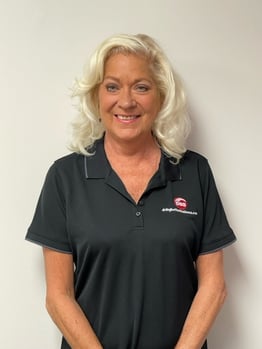 The top honors for April went to another Multiscope Document Solutions Business Relationship Manager in Pittsburgh, PA, Dan Morgan.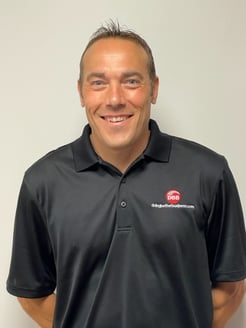 With his background in software solutions and document management, Dan is very strong in Enterprise Accounts. He is helping clients with locations all across the country implement best practice solutions with the appropriate equipment and software.
Congratulations, Dan, and thank you for continuing to expand your knowledge to better help our customers. In
We also had two of our DBB family earn national recognition honors from ENX Magazine as Difference Makers for 2023.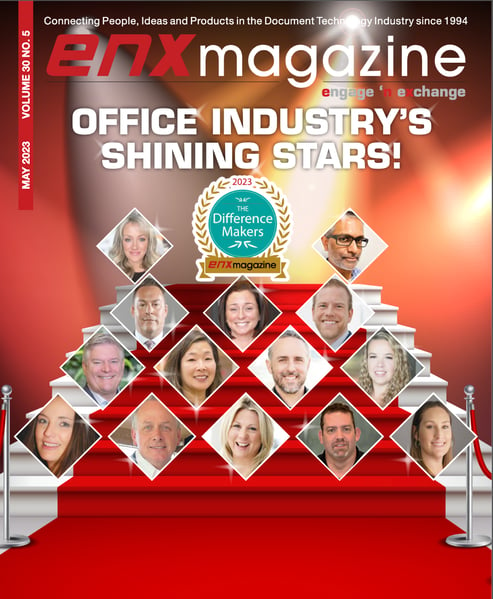 Congratulations to Brandi Noye, Sales Manager, who leads a team of Business Relationship Managers in our Altoona, State College and Williamsport, PA offices and to Greg Burrell, Vice President of Service, who manages our service and warehouse teams in Greensburg, Pittsburgh, and Erie, PA and Boardman, OH offices.
You can read more about their selection by clicking this link.
In addition, we held our annual President's Club Trip in Savannah, Georgia. We invited 22 of our DBB Family members plus their guests and several customers to join us at the JW Marriott Power Plant for five days of learning about the history and culture of Savannah. It was a terrific bonding experience and way to reward key employees.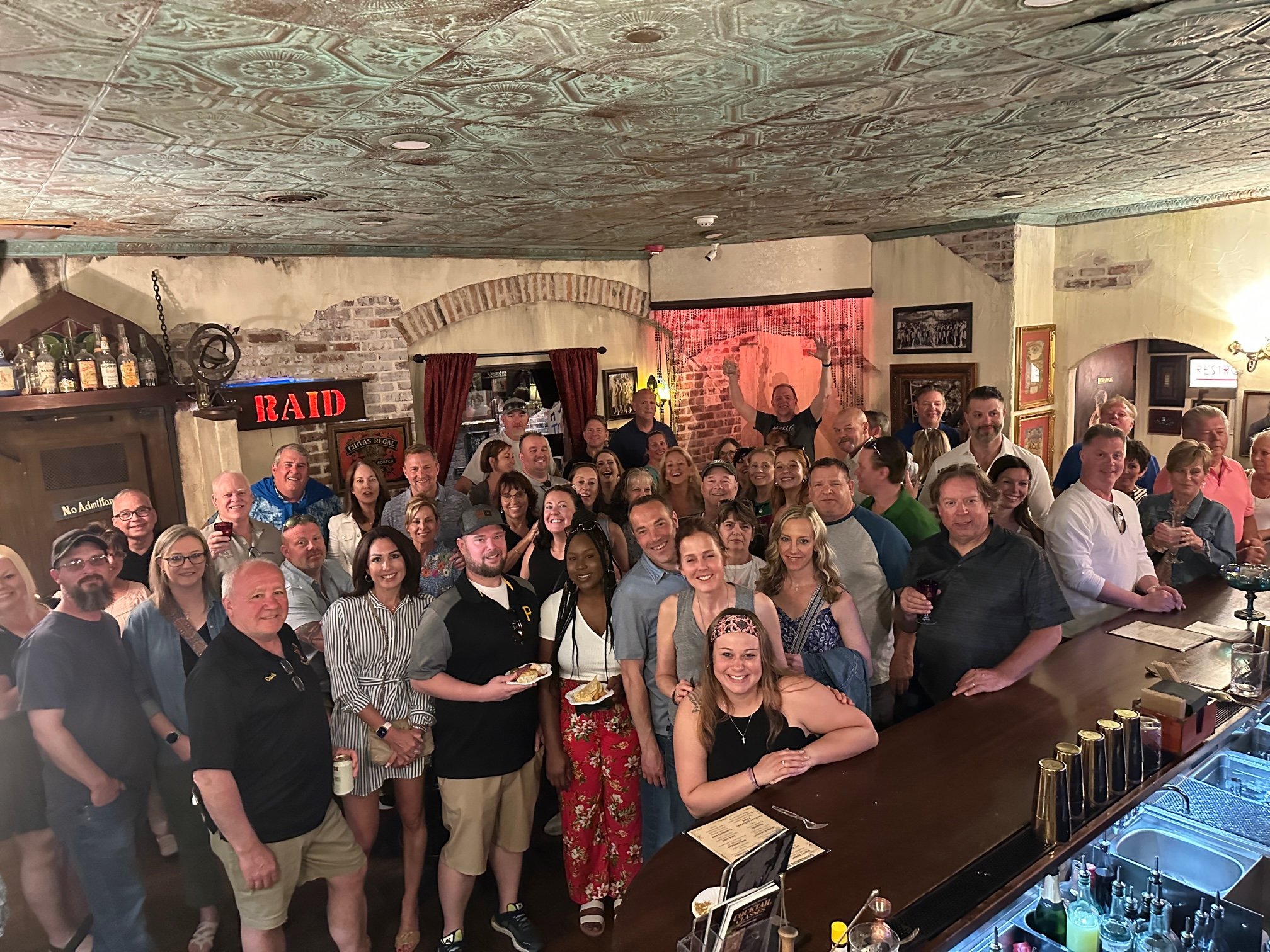 Our first quarter has been the strongest in company history. We are so excited about the rest of this year. Stay tuned and follow us on social media. A great big Thank You to all of our DBB Family for your continued commitment to Customer Service Excellence...AARR!