October kicks off the fourth quarter for many businesses, including ours. We applaud and cheer for our outstanding team members driving us down the field.
This is one of the most important and busiest months as we begin to enter the holiday season and we are so proud of the following honorees for helping push us toward our goals.
MASTER CHEFs OF THE MONTH cooking UP CUSTOMER SERVICE EXCELLENCE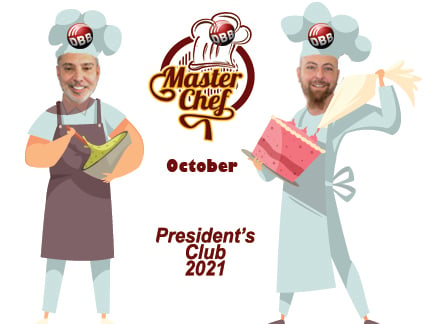 We love it when we have multiple award winners. In October, Eric Price and Wade Brumbaugh, both had the highest number of customer accolades earning them our Master Chef of the Month cooking up Customer Service Excellence Award which corresponds with our President's Club Trip to Savannah, GA.
Winners each month come from our third party administered customer surveys and from nominations from fellow team members.
If you recall, Eric Price was also our Pros Elite Technician of the month in September and is based out of our Altoona office. One of Eric's nominations came from Libby Henry at Valley View Haven, Inc. Libby said "Eric should most definitely be rewarded for a job well done. He not only fixed the current problem but went above and beyond to do general maintenance on the copier. Not only did he do a fine job but while he was here the power went out. He was very patient, kind and courteous."
Wade Brumbaugh is a Network Installation Technician based in our North Central PA region. He provides service and support for our Altoona, State College and Williamsport offices. One of Wade's nominations came from Jon Bausinger at Roads to Freedom. Jon said "Wade did an outstanding job communicating what he was doing and made our operations with the copiers much more efficient. Wade walked us through every step and gave us 100% of his attention while he was here."
We cannot thank our team members enough for the dedication and commitment to customer service excellence. Because of the performances of Eric and Wade, we also acheived a Net Promoter Score of 97.54! Kudos to Eric and Wade and the entire team!
PROS ELITE TECHNICIAN OF THE Month

Congratulations to Rick Keltz, a Field Service Technician in our Greensburg, PA office. Rick is the winner of our Pros Elite Technician of the month of October. The Pros Elite honor is determined based on a calculation of several service metrics we report to Pros Elite each month to maintain our company's status as a Pros Elite 100 dealer. Congratulations to Rick for his outstanding performance, he not only repaired the equipment but he did so on the first call (highest first call efficiency metric) and had the lowest number of callbacks.
Rick also received several nominations and kudos from our clients including this one from Carole at RK Mellon. Carole said "Rick is always quick to arrive and knows exactly how to fix the problem in an efficient manner."
We want to thank Rick for a job well done. He is also a repeat award winner in this category.
business relationship manager of the month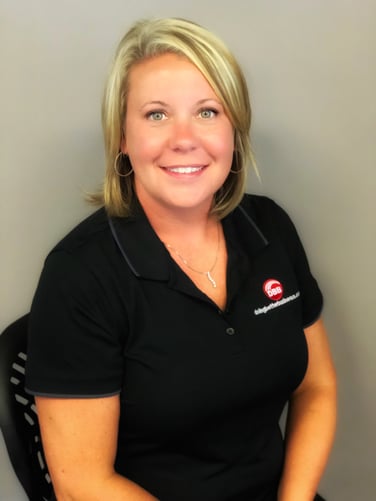 Jen Lechner, our Business Relationship Manager in our State College, PA office, had an awesome month in October.
Jen was at the top of the charts for number of sales and also bringing in new clients in October. She is focused on helping her clients solve their business problems by improving processes rather than just focusing on technology. Her commitment to her clients' success shines through and has earned his this top honor.
Congratulations Jen and keep up the great work, especially juggling back orders and the shipping crisis and still finding just the right solutions.
Thank you to all of our DBB Family for their hard work and heroic efforts to support our customers and help grow our business. We are truly blessed to have such a talented team.