November is a month for giving thanks and being grateful. We are truly blessed at Doing Better Business.
We are so grateful for our Doing Better Business Family #DBBFamily
While we only recognize a few people each month, we hope everyone has started to understand that our entire DBB Family are all rockstars when it comes to Customer Service Excellence.
MASTER CHEF OF THE MONTH cooking UP CUSTOMER SERVICE EXCELLENCE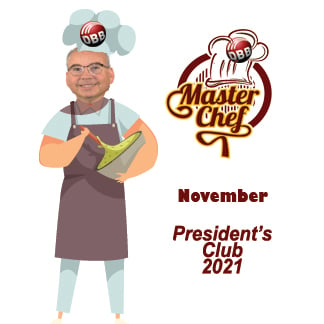 Second time Master Chef, Matt Young, had the highest number of customer accolades earning him another Master Chef of the Month cooking up Customer Service Excellence Award which corresponds with our President's Club Trip to Savannah, GA.
Matt is a Senior Field Technician from our Pittsburgh, PA office.
Winners each month come from our third party administered customer surveys and from nominations from fellow team members.
One of Matt's nominations came from Stephanie at Premier Medical. Stephanie said "Matt is wonderful. He is THE MOST helpful and kind person!!"
Another nomination came from Ashley at Bridge City Church. Ashley said "Matt is a wonderful technician. He is quick to respond and a huge help to our office."
Congratulations to Matt and also to our entire customer service team! We received 119 customer surveys in November and because of the excellent level of service, like Matt's, we earned a Net Promoter Score of 99.16!
PROS ELITE TECHNICIAN OF THE MONTH

You may recognize this face! Yes, Matt Young is also the winner of our Pros Elite Technician of the month of November. The Pros Elite honor is determined based on a calculation of several service metrics we report to Pros Elite each month to maintain our company's status as a Pros Elite 100 dealer. Congratulations to Matt for his outstanding performance, he not only repaired the equipment but he did so on the first call (highest first call efficiency metric) and had the lowest number of callbacks.
We want to thank Matt for a job well done. Keep up the great work!
business relationship manager of the month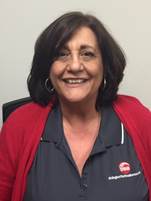 Maria Dinard-McCartin, our Business Relationship Manager in our Boardman, Ohio office, had an awesome month in November.
Maria has really focused in on establishing herself as a trusted business advisor when it comes to digital documents and electronic document management. Her understanding of workflows and eforms is helping her clients do business better. She was able to implement Phase One for The Mahoning Youngstown Community Action Partnership with an entire new process for approving purchase orders using Laserfiche. This process will save them an incredible amount of time and be able to easily approve and match invoices when they arrive.
Maria takes her profession very seriously and is truly vendor agnostic. She focuses on devices that will meet all the needs of her clients. In November, Maria placed Ricoh, Sharp and HP devices across numerous accounts.
Congratulations Maria and keep up the great work, especially juggling back orders because of the shipping crisis and still finding just the right solutions to help our customers.
Thank you to all of our DBB Family for their hard work and heroic efforts to support our customers and help grow our business. We are truly blessed to have such a talented team.