2023 is ringing in a new year filled with a brand new theme and new awards for our DBB Family when it comes to providing customer service excellence.
Our most important core value is family and each year we try to come up with fun ways to celebrate each other and our successes.
One of our most popular rewards is our President's Club Trip. We have been taking our top producers, Pros Elite Technicians, and our Customer Service Excellence heros somewhere in the world since 2005. At our annual kick off meeting at The Blair County Convention Center, we announced next year's trip will be to Panama.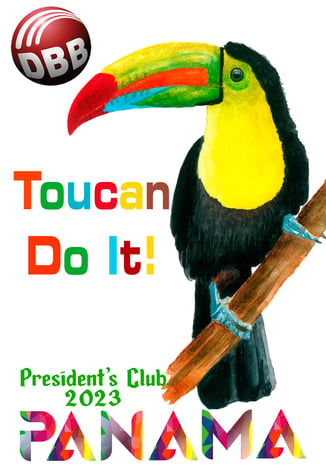 We always attempt to tie in our monthly award for the DBB Family member who has the most nominations from customers and co-workers for customer service excellence. In 1671, Captain Henry Morgan, a British Buccaneer, captured Panama City in what is still one of the most extraordinary military campaigns in history. We decided to launch our AARR! initiative around Captian Morgan when it comes to delivering customer service excellence.
Acquire new DBB Family Members
Activate with better onboarding and optimizing the experience
Retain by creating loyalty with our unique value proposition
Referrals from delivering customer service excellence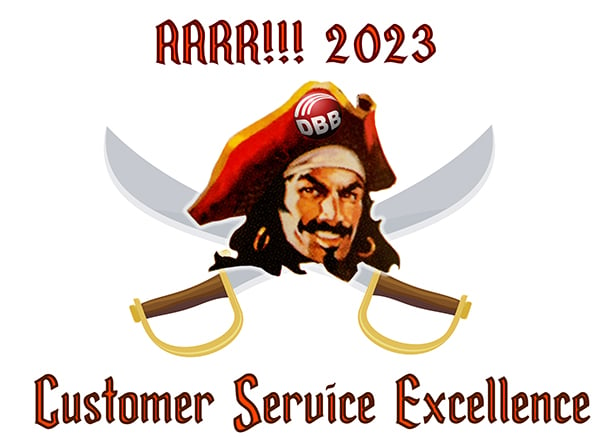 And, this brings us to our captain morgan of the month
We are so excited to congratulate Jeffrey Hoffman, Network Installation Technician, in our Hagerstown, MD office for earning the first Captain Morgan of the Month honors for the month of January 2023.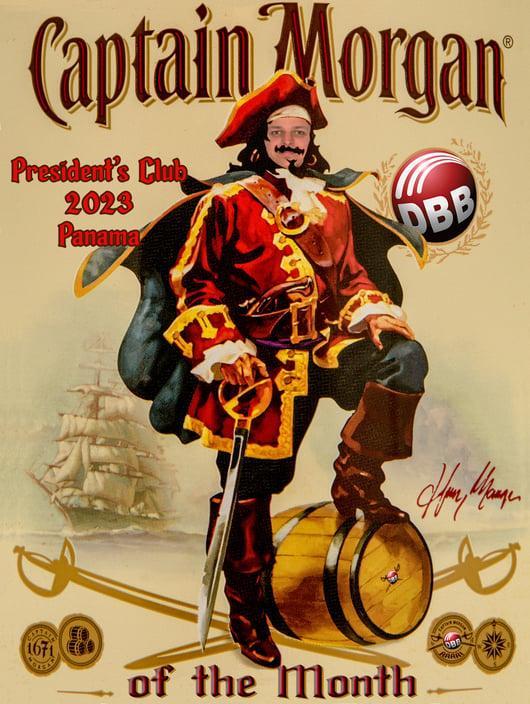 Joshua from Shenandoah Valley Medical said "Jeffrey always goes above and beyond in helping with our issues. He is very intelligent, extremely professional and courteous."
Betty from Turner Transportation said "Jeffrey went above and beyond for us at Turners!"
Congratulations Jeffrey and thank you for your commitment to Customer Service Excellence!
Each month we receive hundreds of nominations and there are so many who come close. We want to give additional recognition to all those who received more than 5 nominations.
Dawn Raynor - Office Manager, Hagerstown, MD
Eric James - Lead Dispatcher, Altoona, PA
Eric Price - Field Service Technician, Altoona, PA
Eric Proffit - Network Install Technician, Hagerstown, MD
Grant Butler - Network Install Technician, State College, PA
Holly Brandt - Director of Human Resources, Pittsburgh, PA
Jeff Yurkovich - Field Service Technician, Pittsburgh, PA
Jim Holtslander - Network Install Technician, Altoona, PA
John Heckathorn - Field Service Technician, Boardman, OH
Maria Perehinec - First Touch Team, Altoona, PA
Matt Young - HP Service Trainer, Pittsburgh, PA
Megan DeMio - Sales Coordinator Manager, Hagerstown, MD
Michele Dudick - Purchasing, Pittsburgh, PA
Raymond Jordan - Field Service Technician, Frederick, MD
Rick Keltz - Field Service Technician, Greensburg, PA
Troy Lewis - Field Service Technician, Frederick, MD
We also follow strict metrics when it comes to providing service to our customers. These metrics are monitored by an independent third party monthly called Pros Elite. In order for us to retain our status as a Pros Elite 100 dealer, we must achieve these benchmarks or we will become disqualified. These metrics are reviewed in huddles with all of our field service technicians weekly. We take a combination of several metrics to determine our Pros Elite Technician of the Month.
PROS ELITE TECHNICIAN OF THE MONTH

Congratulations to Rick Keltz, Field Service Technician based in our Greensburg Office for earning the Pros Elite Technician of the Month Award. The Pros Elite honor is determined based on a calculation of several service metrics we report to Pros Elite each month to maintain our company's status as a Pros Elite 100 dealer. Congratulations to Rick for his outstanding performance, he had the highest percentage for completing service calls on the first call and rarely had to incomplete a service call because of not having the correct parts.
We want to thank Rick for his dedication to one of our core values - ACCOUNTABILITY and for a job well done. Keep up the great work!
business relationship manager of the month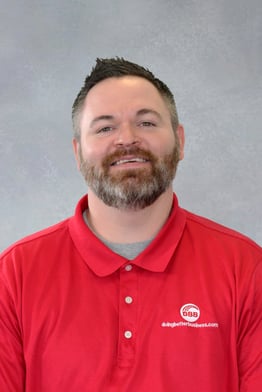 Ryan Shellenberger, our Business Relationship Manager in our Altoona, PA office, earned top honors for the month of January.
Ryan focuses on finding just the right equipment to meet the needs of his clients after a thorough review of their business workflows. This month he placed Ricoh, Sharp and HP equipment including Large Format Printers. His focus on business processes has helped him guide his clients to cloud faxing and electronic forms solutions. We applaud Ryan for his dedication to continuous learning so he can help his clients do better business.
Thank you to all of our DBB Family for their hard work and heroic efforts to support our customers and help grow our business. We are truly blessed to have such a talented team. We are looking forward to taking as many DBB Family members as possible to Panama next year.