May was a busy month at Doing Better Business. It was nice to see many businesses returning 100% back to work. The following DBB Family members were awarded top honors in May for delivering customer service excellence.
PROS ELITE TECHNICIAN OF THE Month
Pictured above is our Pros Elite Technicians of the Month for May 2021. Troy Lewis a Field Services Technician serving our customers in Frederick, MD earned the highest score based on First Call Efficiency, Accountable Time, Response Time and Callback Percentage. Troy also receives a tremendous amount of glowing customer surveys each month for his customer service excellence and was our Master Chef of the Month recently, as well as, achieving Ricoh Prestige Certification from their rigorous testing process. The Pros Elite honor is determined based on a calculation of several service metrics we report to Pros Elite each month to maintain our company's status as a Pros Elite 100 dealer. Congratulations to Troy for his outstanding performance and commitment to our customers.
MASTER CHEF OF THE MONTH cooking UP CUSTOMER SERVICE EXCELLENCE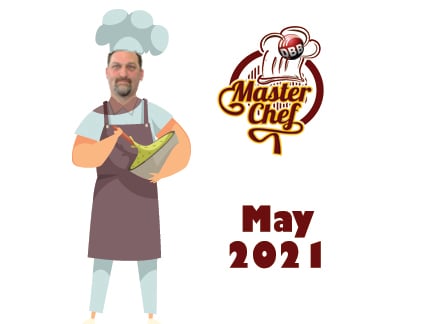 Our President's Club is a special award which includes the overall winners of our employee of the month program, our Pros Elite Technician of the month program, our Business Relationship Managers who achieve their Club Goals and usually one or two special honorees chosen by senior leadership for going above and beyond for the year. In order to have a little fun, we always theme our employee of the month program around our President's Club Trip. The trip for FY2021 is Savannah, GA which is known for having a great culinary scene.
Congratulations to our Master Chef for May, Jim Holtslander, a Field Technician, in Altoona, Pennsylvania. The honors are calculated based on both the number of positive customer surveys we receive back from customers and also recognitions given by our DBB Family members on our Intranet Rewards Site. Just one example of a customer survey is from Joyce at Saint Mark's Catholic Church who gave Jim all 10's and commented "Jim came to the 'job' - took one look- determined the problem and fixed it. Now that's what we call a knowledgable employee! You are lucky to have him." Well, Joyce, we know how lucky we are to have Jim and every one of our employees. We are truly blessed. Every month, this competition is extremely close. We are thrilled so many of our DBB Family strives for customer service excellence. Congratulations Jim, and thank you for all you do to make work fun and easy.
business relationship manager of the month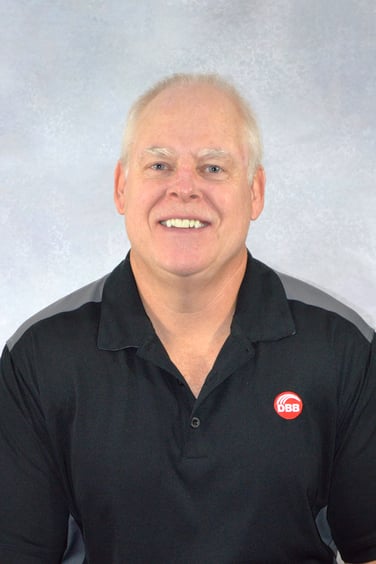 Our Business Relationship Managers are responsible for helping their customers find ways to do better business. In order to achieve top honors for the month, they are required to perform Quarterly Business Reviews and search for processes that if improved, could provide dramatic results.
Congratulations to Ray Noonan, based in our Pittsburgh, PA office, for his success in May. Ray is a Major Account Specialist and continues to support organizations with locations all across the United States. He continues to bring more and more large corporations into the DBB Family by educating them on Managed Print and Document Services opportunities to streamline their productivity and efficiency.
Congratulations again to all of honorees in May. 2021 is continuing to look like a record setting year and it is due to the awesome performance of our DBB Family.