As temperatures soared, so did our DBB family members. The economy is definitely coming back to 2019 levels and our amazing team delivered.
MASTER CHEFS OF THE MONTH cooking UP CUSTOMER SERVICE EXCELLENCE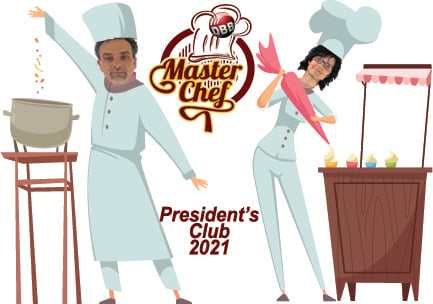 We love to have fun with our President's Club Trip and Themes and this year, we have our Master Chef of the Month cooking up Customer Service Excellence to correspond with our trip to Savannah, GA.
Winners each month come from our third party administered customer surveys and from nominations from fellow team members. For the month of July, we had a tie with 9 nominations each for John Heckathorn, field service technician, in our Boardman, Ohio office and for Jennifer Ford, dispatcher and first touch team member in our Pittsburgh, PA office.
Glenda from JP Morgan in Warren Ohio wrote, "John Heckathorn has been servicing our copier for the last few years. He is always professional and his expertise is unsurpassed. We can always count on our service call being scheduled quickly and then resolved expendiently. John is a big part of why we continue to partner with Doing Better Business!"
Beth from Transitions Healthcare wrote "This was an urgent request for service and Jen made sure it was handled quickly."
Congratulations to John and Jen for their commitment to customer service excellence.
PROS ELITE TECHNICIAN OF THE Month

We have now have a three-peat!! Congratulations to Troy Lewis for earning our Pros Elite Technician of the Month for the third month in a row! Troy is a Field Services Technician serving our customers in Frederick, MD. The Pros Elite honor is determined based on a calculation of several service metrics we report to Pros Elite each month to maintain our company's status as a Pros Elite 100 dealer. Congratulations to Troy for his outstanding performance, he even increased his First Call Efficiency rating to 82.7%. We recently heard from Margaret at Hillcrest Elementary School who said "Troy is always so helpful and so patient, taking the time to explain how we can prevent future service issues."
Thank you, Troy, for your continued commitment to customer service excellence!
business relationship manager of the month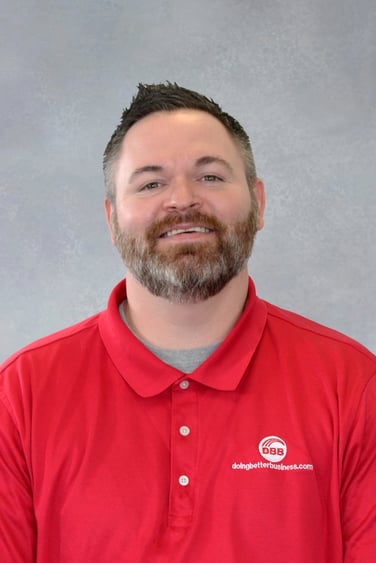 Congratulation to Ryan Shellenberger for his outstanding efforts in July.
Ryan is based in our Altoona, PA office but is also responsible for many Major Accounts. In July, he helped several customers with finding the right fit for Production Print devices for their in-house marketing and print shops. He also managed several large upgrades and still found the time to bring in some new customers to the DBB Family.
Thank you, Ryan, for your hard work and commitment to customer service excellence.
We couldn't be more pleased with our results for July 2021 and it is all due to our amazing DBB Family. Congratulations again to this month's award winners. We truly appreciate you and all you do for us and our customers.