While February is a short month, there was no shortage of commitment and effort in customer service by our DBB Family.
After the announcement of our 2023 Theme - "Toucan Do It!" at our recent Kick-off meeting, we were thrilled to see so many of our team excited enough to go out and get shirts for our huddles and call days.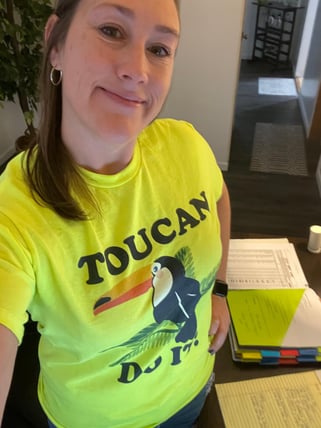 Brandi Noye definitely took the Top Spirit award as she has also been preparing for our favorite upcoming holiday - St. Patrick's Day!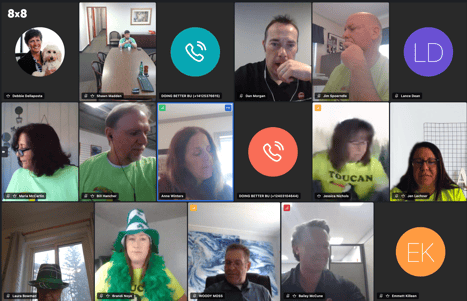 We use our customer surveys to help identify our employee or employees of the month for customer service excellence. We sent out 1,451 surveys in February and received 101 responses which yielded us a 97.03 Net Promoter Score of customers who would refer us or choose us again. 42 of those 101 responses made specific comments nominating someone on our staff for our Captain Morgan of the Month Award.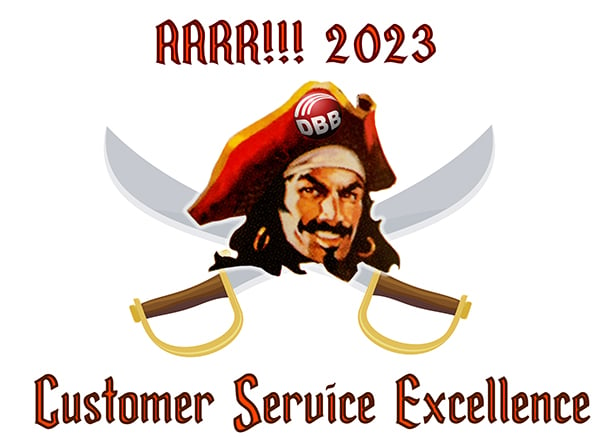 captain morgan of the month for february 2023
We are so excited to congratulate Matt Young, HP Certified Trainer and Field Service Technician, in our Greensburg and Pittsburgh offices for earning the Captain Morgan of the Month honors for the month of February 2023.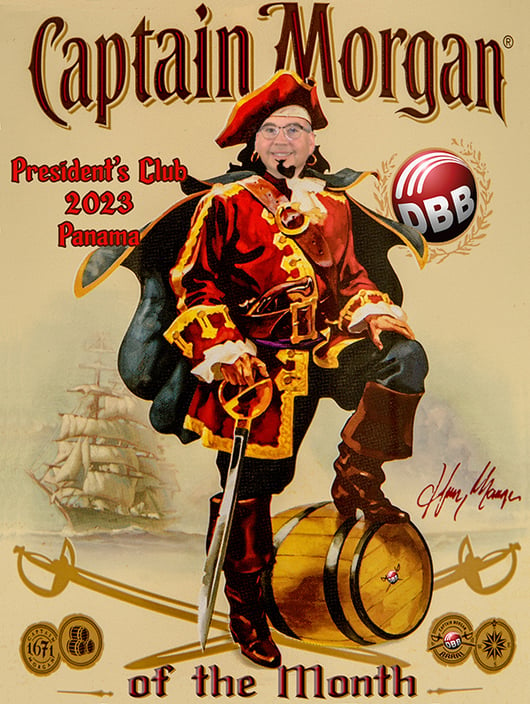 Debbie from Output Sales Corporation said "Matt was very knowledgable about what was wrong and he went above and beyond to make sure everything worked correctly before he left."
Joan from Level Green Presbyterian Church said "Matt is always great!!!"
Congratulations Matt and thank you for your commitment to Customer Service Excellence!
Very interesting and fitting is that the next highest nominations for our Captain Morgan of the Month were for Grant Butler, Network Install and Field Service Technician, based out of our State College and Williamsport, PA offices. We say fitting because Grant achieved the highest metrics for our Pros Elite Technician of the Month Program for the month of February.
PROS ELITE TECHNICIAN OF THE MONTH

Congratulations Grant and thank you for your commitment and strong work ethic.
Grant also received some very positive comments in February. Alyssa from Christian Camps said "Grant is AWESOME! He did such a great job and communicated well." One of our new clients, Lycoming College, was so impressed with the installation and training on their new MFP, they wrote in and said "Grant is so patient and kind with my learning curve. Envelopes are now printing perfectly on my Sharp Color MFP with Fiery. The reason we selected DBB is great, dependable customer service."
We follow strict metrics when it comes to providing service to our customers. These metrics are monitored by an independent third party monthly called Pros Elite. In order for us to retain our status as a Pros Elite 100 dealer, we must achieve these benchmarks or we will become disqualified. These metrics are reviewed in huddles with all of our field service technicians weekly. We take a combination of several metrics to determine our Pros Elite Technician of the Month.
business relationship manager of the month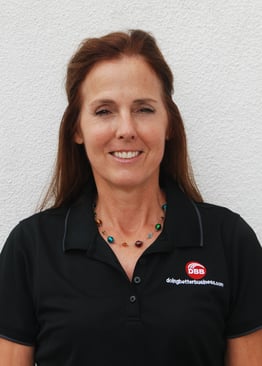 Not to rest long on the laurels of earning Business Relationship Manager of the Year for 2022, Anne Winters earned top honors for the month of February 2023.
With Anne's background in IT and Technology sales she provides full solutions for her clients: from Laserfiche eForms to Cloud Faxing and of course, Managed Print and Document Services. Anne was able to help her clients achieve maximum efficiencies by addressing workflow issues rather than just simply looking to upgrade their current lease.
Thank you, Anne for constantly learning and improving so you can help our clients do better business.
Stay tuned as there will be more terrific news as the month of March has started off with a bang! Thank you to all of our DBB Family for your continued commitment to Customer Service Excellence...AARR!