With the holiday season behind us now, we are excited to announce and celebrate our amazing DBB Family members who shone brightly in December.
We are truly blessed to have such an amazing team and it is only fitting that in the last month of the year we had a four way tie for our Master Chef of the Month Award.
MASTER CHEFS OF THE MONTH cooking UP CUSTOMER SERVICE EXCELLENCE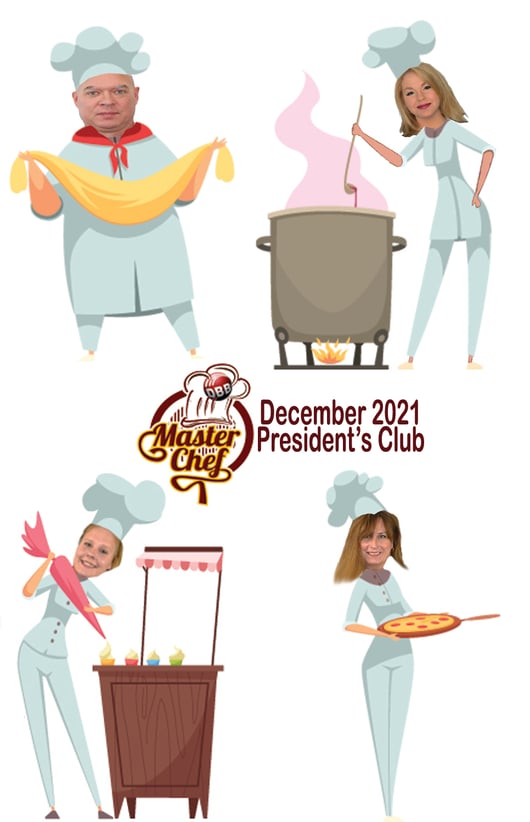 Congratulations to Eric James, Megan DeMio, Alison Feezle and Michele Dudick, who had the highest number of customer and team member accolades earning them the Master Chef of the Month cooking up Customer Service Excellence Award which corresponds with our President's Club Trip to Savannah, GA.
Eric James is our Lead Dispatcher and a member of our First Touch Team based in Altoona, PA. Megan DeMio is our Sales Coordinator and a member of our First Touch Team based In Hagerstown, MD. Alison Feezle is our Network Install Technician based in our Pittsburgh office. Michele Dudick is our Purchaser based in our Pittsburgh office.
Winners each month come from our third party administered customer surveys and from nominations from fellow team members.
One of Eric's nominations came from Jacqui at Urbana Middle School. She said "I love when Eric answers the phone...feel like I'm talking to a friend!"
One of Megan's nominations came from Colleen at Clinton County Domestic Relations. She said "Megan gave excellent instructions and was able to resolve all the issues. We prefer this over a technician appearing if it is not necessary."
Fellow team member, Deb Noonan nominated Alison Feezle this month and said
"It's always nice to get feedback from a customer for a delivery and install...'Alison is very professional and a pleasure to work with!' Thank-you!" In addition, several other team members thanked Alison for pitching in and helping with the end of the year inventory.
Many fellow team members nominated Michele Dudick who we should have pictured baking cookies! Michele makes hundreds of cookie trays for our customers every year for Christmas and they are delicious. In addition, many team members thanked Michele for keeping track of the equipment orders and updating their sales paperwork in such a timely fashion.
Congratulations to these four amazing Master Chefs cooking up customer service excellence. Because of Eric, Megan, Alison, Michele and our entire customer service team we received from our 99 customer surveys in December a Net Promoter Score of 96.97!
PROS ELITE TECHNICIAN OF THE MONTH

Congratulations to Ed Ricci, Field Service Technician based in our Pittsburgh Office for earning the Pros Elite Technician of the Month Award. The Pros Elite honor is determined based on a calculation of several service metrics we report to Pros Elite each month to maintain our company's status as a Pros Elite 100 dealer. Congratulations to Ed for his outstanding performance, he not only repaired the equipment but he did so 84% of the time on the first call. Ed also had the lowest number of call backs and rarely had to incomplete a service call because of not having the correct parts.
We want to thank Ed for a job well done. Keep up the great work!
business relationship manager of the month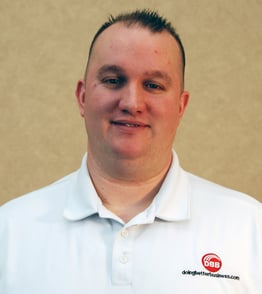 Lance Jackson, our Business Relationship Manager in our Greensburg, PA office, earned top honors for the month of December.
Lance took advantage of several promotions and was able to provide his new customers with fully managed print services programs. Lance is vendor agnostic and focuses on the right products to fulfill his customer's needs. This past month he placed Sharp, Ricoh and HP units within the same accounts to meet the correct workflow needs.
Thank you to all of our DBB Family for their hard work and heroic efforts to support our customers and help grow our business. We are truly blessed to have such a talented team.