Even with loads of competition, our DBB team performed countless miracles for our customers in August. We are happy to announce the following August award winners.
MASTER CHEFS OF THE MONTH cooking UP CUSTOMER SERVICE EXCELLENCE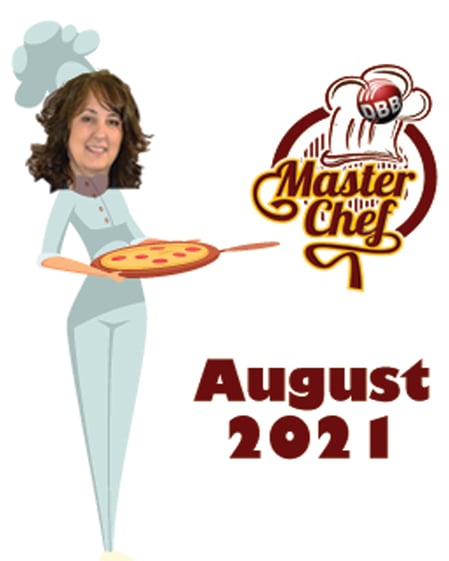 Instead of the boring, traditional, employee of the month, we have our Master Chef of the Month cooking up Customer Service Excellence to correspond with our President's Club Trip to Savannah, GA.
Winners each month come from our third party administered customer surveys and from nominations from fellow team members. For the month of August, Holly Brandt, our Director of Human Resources and our First Touch Team Leader beat everyone out with 10 nominations. We had a five way tie for second place with 7 nominations each for John Heckathorn, field service technician, in our Boardman, Ohio office, Alison Feezle, network service technician from our Pittsburgh, PA office, Matt Glaser and Joe Summers from our Hagerstown, MD office and Rick Keltz from our Greensburg, PA Office.
Mary Ann from St. Albert the Great wrote, "Holly was exceptional in helping me," and Allison from Graystone Manor said "Holly is so helpful and nice."
Holly also received quite a few nominations from her co-workers for her help with excel spreadsheets and HR issues.
Congratulations and Thank you, Holly Brandt, for your commitment to customer service excellence.
PROS ELITE TECHNICIAN OF THE Month

Congratulations to Matt Glaser, a Field Service Technician in our Hagerstown, Maryland office. Matt is the winner of our Pros Elite Technician of the month of August. The Pros Elite honor is determined based on a calculation of several service metrics we report to Pros Elite each month to maintain our company's status as a Pros Elite 100 dealer. Congratulations to Matt for his outstanding performance, he not only repaired the equipment but he did so on the first call and had the lowest number of callbacks.
We recently heard from Mary Ann at Carroll and Ferguson who wrote "Matt is very professional and pleasant and even remembered our little office dog who greats everyone. He cleaned up the equipment and left us in much better shape than we were before."
Senior Vice President of Service, Glenn Elbin, said "You really stepped up and I appreciate your effort. I know I can count on you," and Ryan from City of Hagerstown said "Matt is the man! He is always quick, efficient and knows what he is doing."
business relationship manager of the month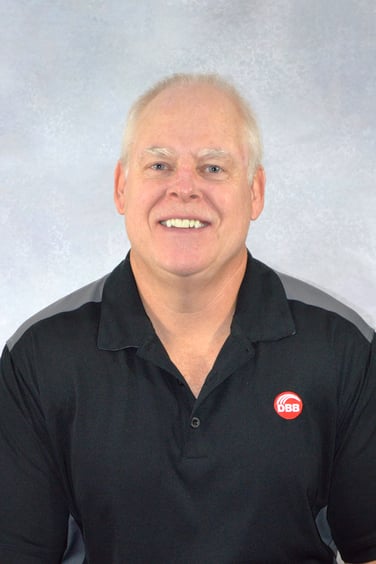 Winning this award again, is Ray Noonan, our National Account Specialist.
Ray is based in our Pittsburgh, PA office and he spends most of his time coordinating machine sales for our largest clients with locations all across the USA. Not only did Ray top the chart in sales volume in August, he also helped bring new clients to the DBB Family.
We appreciate Ray and his non-stop evangelism of the benefits of working with Doing Better Business.
While there is definitely still a shortage of inventory available due to both the shipping and sensor crises, we applaud our DBB Family for their creativeness and ingenuity for continuing to take care of our clients. We thank all our award winners and the entire team for their continued commitment to customer service excellence.