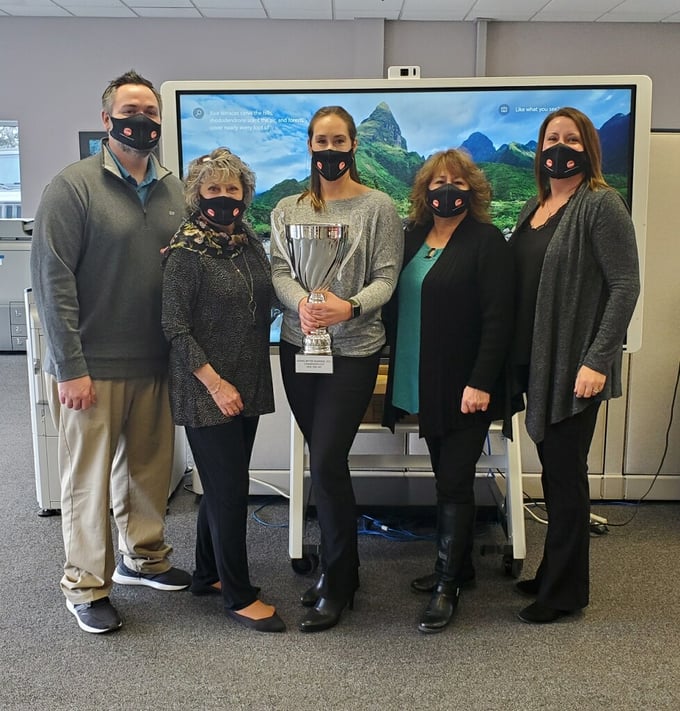 Our DBB Family maintained their commitment to hard work, determination and customer service excellence in our most trying year ever.
Pictured above are the winners of our ANNUAL DBB WINNERS CUP CHALLENGE. Brandi Noye, Director of Business Development and her Central PA team found a way to not just hit their numbers, but blow them out of the water by keeping open minds and continuing to learn and develop new skill sets daily. Congratulations not only go to these overachievers but to the DBB Family members who support them with purchasing, set-up, installation and billing. It truly takes a family effort.
annual awards meetings (plural)
Due to coronavirus concerns, our leadership team decided to travel to each office to hold the annual awards presentations. While not as much fun as a big annual get together, these more intimate gatherings gave us the opportunity to spend more time together and get better feedback.
Visiting each office over the course of one week was a little daunting, especially with the weather in our region, but we managed to make it happen safely. The input from these meetings helped us finalize our 2021 Fiscal Kick-Off meeting, which we held virtually, so that everyone could attend. We were also able to take the time to launch several new contests and initiatives for 2021. We also introduced our new partnership with Laserfiche and Shaffer Technologies which will help many of customers with eForms and Document Management.
SPECIAL KUDOS
We wanted to make sure we highlighted two of our award winners for their outstanding performances in 2020.
Ryan Shellenberger, our Major Accounts Business Relationship Manager based in our Altoona, PA office, retained his title as Business Relationship Manager of the Year for the second year in a row. Not only did Ryan have the highest number of sales but he also brought in the most new customers to the DBB Family. Ryan's focus on helping his customers do better business is no secret in Central Pennsylvania.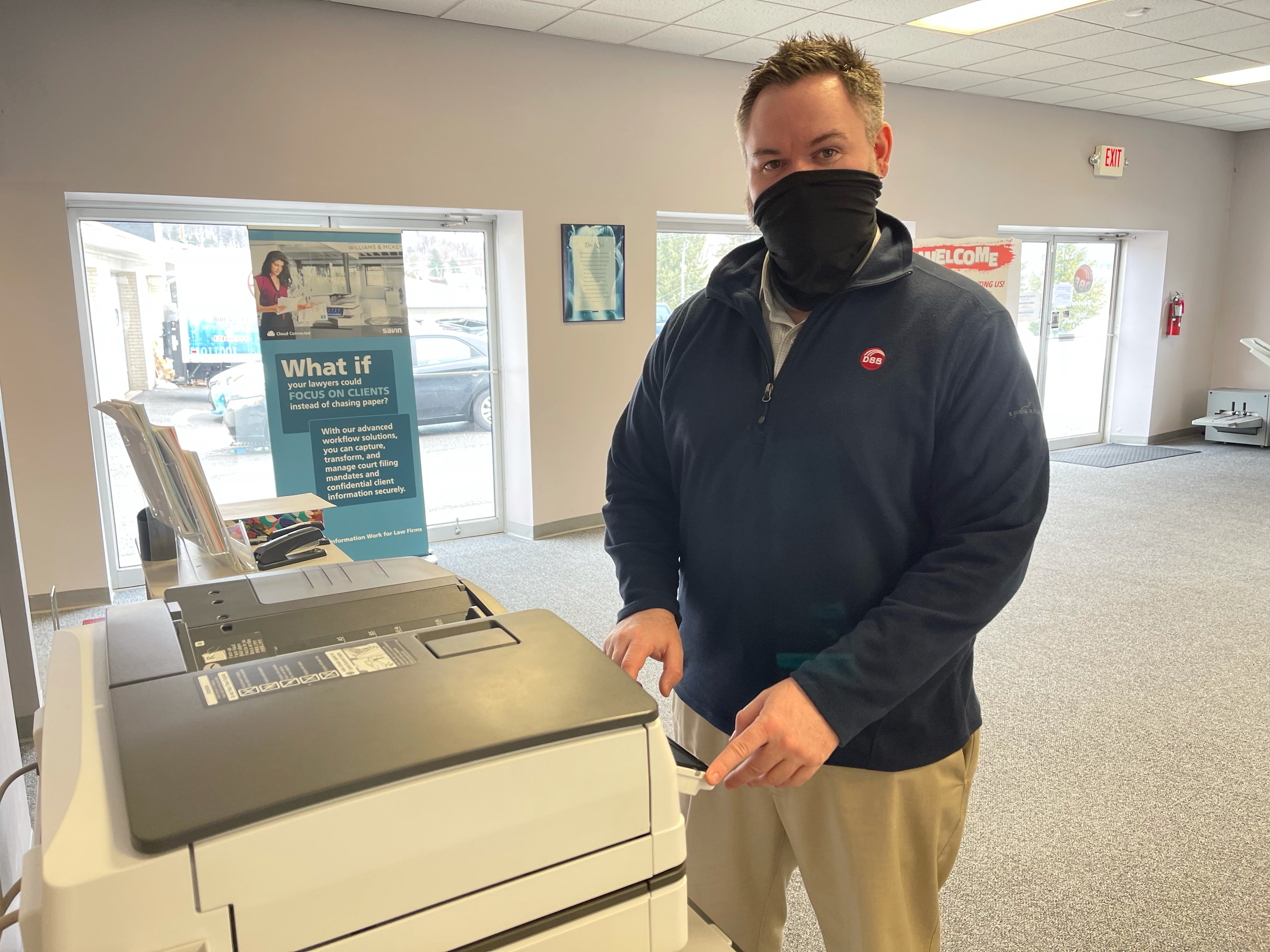 Rick Keltz, our Senior Field Services Technician based in our Greensburg, PA office, earned the title as Pros Elite Technician of the Year. This honor is determined based on a calculation of several service metrics we report to Pros Elite each month to maintain our company's status as a Pros Elite 100 dealer. Rick had the highest score based on First Call Efficiency, Accountable Time, Response Time and Callback Percentage. Rick's dedication to keeping up with his training and certifications, make him an invaluable asset to our DBB Family.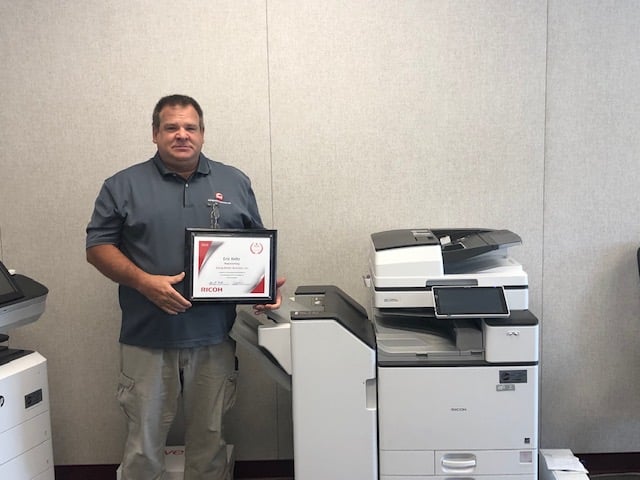 We cannot say enough thanks to our team for their commitment to our core values and to our customers. We know 2020 was a challenge and we are looking forward to implementing some of the exciting new technology and process improvements for our customers in 2021.