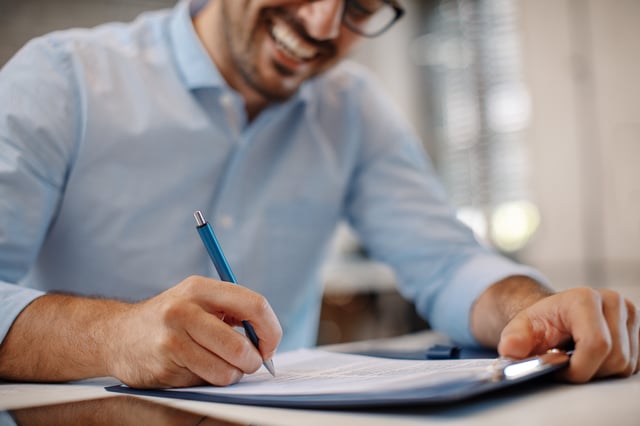 We are asked quite frequently whether we recommend buying (outright purchase) or leasing the copiers, printers and all-in-one devices we provide to our customers.
Let's begin first with financing always costs more than the cash purchase. There are no banks or lending institutions who will allow you to borrow money without charging interest. So, I am sure you are asking, 'well, why wouldn't I just pay cash?', right?
Technology is rapidly changing and is almost always obsolete within 3 - 5 years. In essence, it depreciates or has no value at its end of life.
A good rule of thumb is to lease that which depreciates and buy what appreciates. Your business can invest its cash in things that will bring a greater return on the investment than the interest charged by financing the technology.
Great examples of how you can increase the return on your investments are hiring a sales person, funding a marketing or advertising campaign, or even purchasing more inventory you can sell to make a profit.
Now you may be wondering, 'wouldn't it be better to just go to my bank and get a loan'? Again, we answer that a loan is perfect for something that appreciates and you want to own at the end of the term. Technology depreciates quickly so leasing is the best option, especially as the cost increases. We find the rates to be more advantageous if the lease is for $3,000 or more.
Another benefit of leasing versus a loan is that 100% of the hardware, software and implementation is able to be financed. With a loan, you will be limited to just hard assets and sometimes you may not even be able to borrow 100%.
Here are some quick bullet points to remember about leasing:
Leases are non-cancelable. You will always be obligated to complete the term of the lease which are generally 3 - 5 years. However, they are easy to upgrade or add additional equipment.

You have the benefit of one fixed monthly payment coming out of your operating budget.

No advance payments or deposit are required.

Lease rates are not tied to credit risks

Fair Market Value Leases have lower rates.



Most of our customers opt to go with a 60 month Fair Market Value lease. This provides the lowest monthly payment. Loyal customers who continually upgrade their technology every five years end up getting even better lease rates and can be assured of paying the same or sometimes even a lower payment amount, as long as nothing drastically changes with their business.
We strongly suggest you speak with one of our Business Relationship Managers who can help advise you further or even our Leasing Administrator.
You may want to consider reading our seven criteria you should consider before making a decision, HERE.
If you would like to download our Office Equipment Buying Checklist, PLEASE CLICK HERE.