The Summer of Sharp continued with a post-Labor Day BBQ at Doing Better Business' Headquarters in Altoona, PA.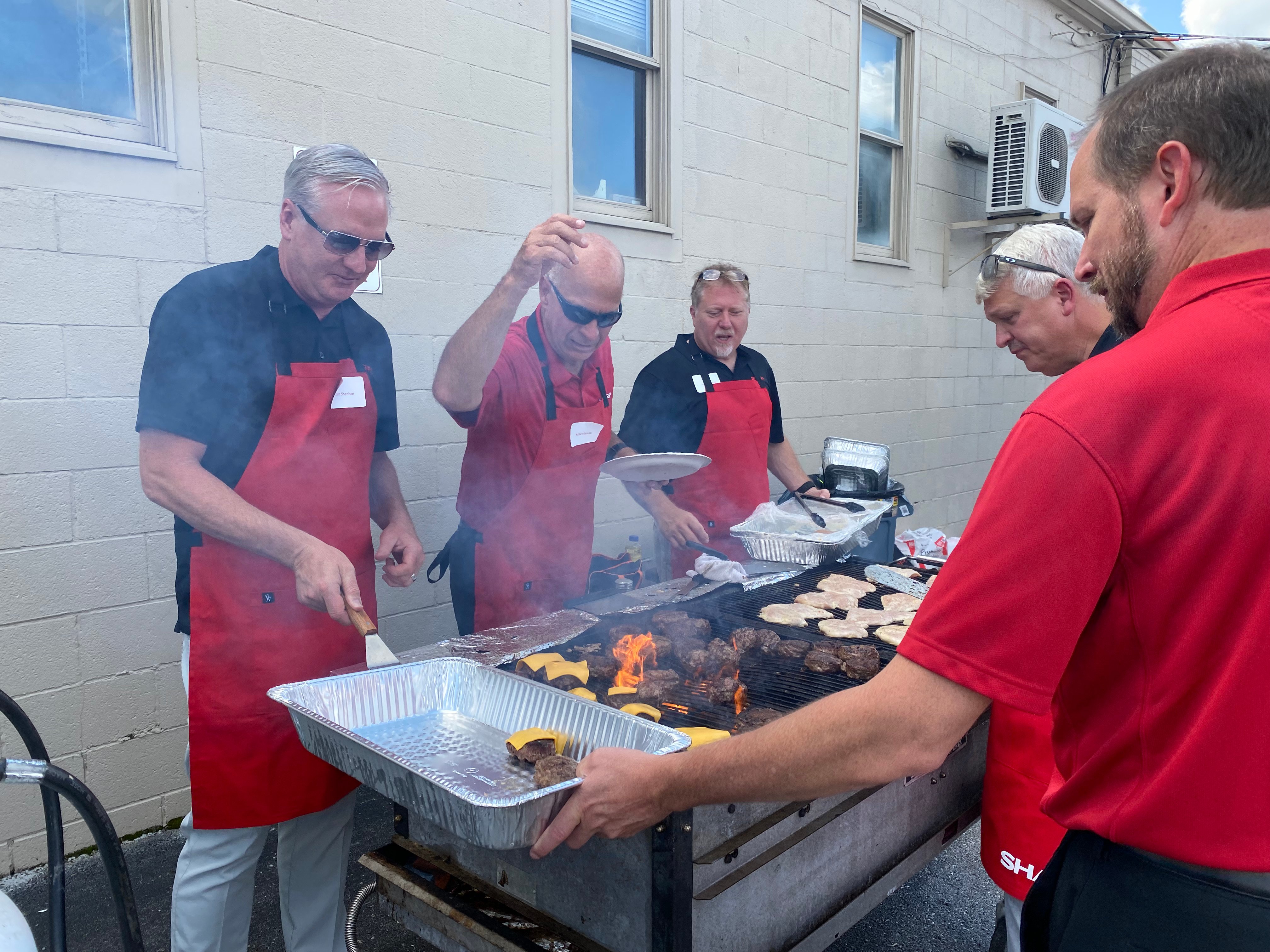 On Tuesday September 7, 2021, the parking lot of Doing Better Business's Altoona office may have looked like a continuation of a labor day picnic, but it was actually a Summer of Sharp appreciation barbecue. The President and CEO of Sharp Imaging and Information Company of America, Mike Marusic along with his team of Mark Myers, Director of Channel Sales East, John Sheehan, Sr. Vice President of Channel Sales, Justin Sherle, Document Support Specialist and Andrew Young, DBB's Territory Business Manager from Sharp, worked the grill.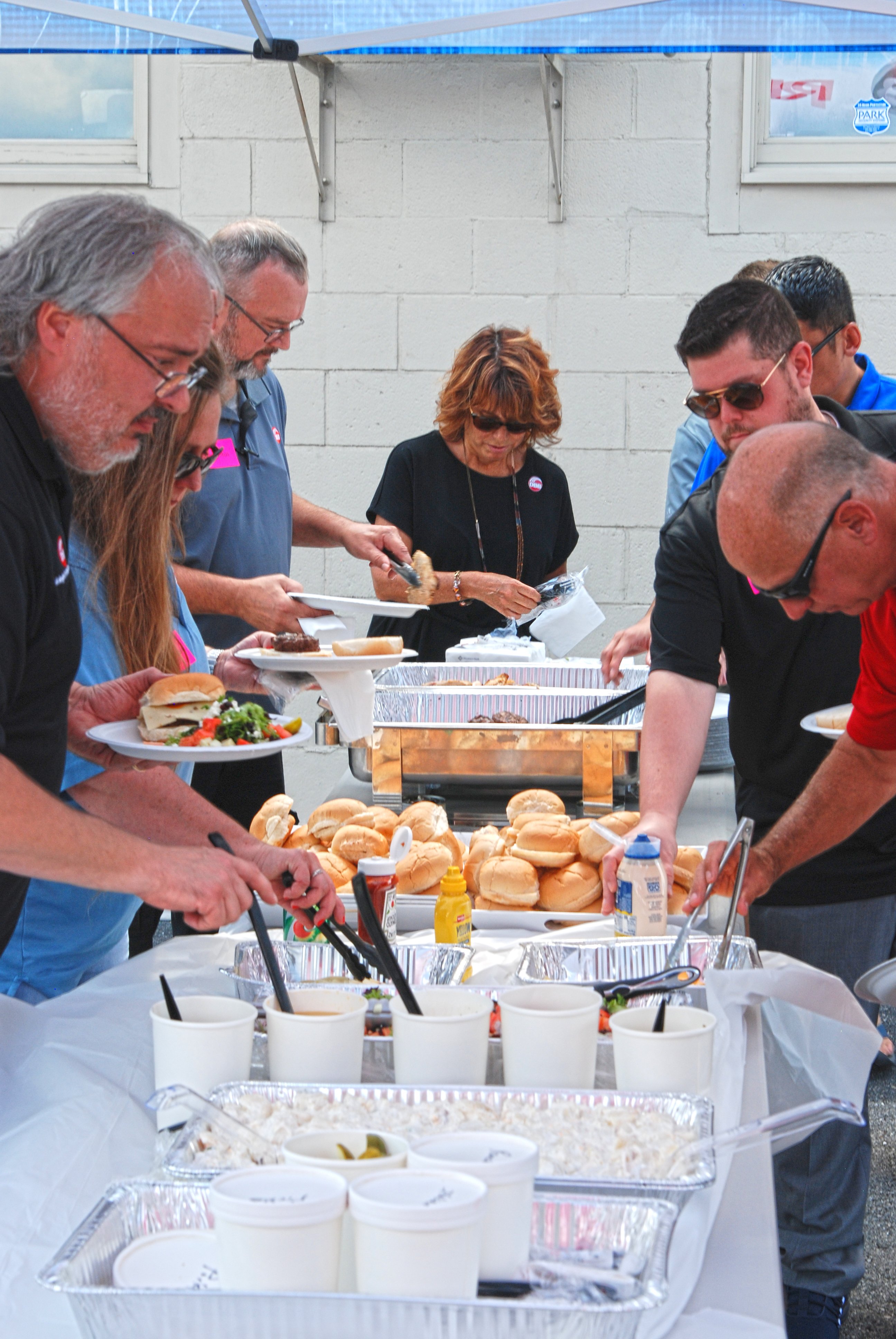 The hamburgers, chicken and sides were all acquired from our client, Hoss's Steak and Sea. The beverages were all acquired from our client, Sheetz.
All seven DBB offices from Pennsylvania, Ohio and Maryland were represented with sales, service and administrative staff in attendance. DBB President and CEO, Debra Dellaposta kicked off the event. "We are grateful to Sharp for choosing to honor our DBB Family with this wonderful BBQ. I only wish that we could have invited every one of our staff. We need to thank those who are still out there taking care of our customers today," said Dellaposta. She then turned over the microphone to Mike Marusic who thanked DBB for their outstanding performance in 2020. The top DBB sales representative for a recent Sharp sales campaign, Lance Jackson, was awarded a Sharp grill kit for his accomplishment. Sharp also gave swag bags to all those attending in appreciation of the team's accomplishments over the past year.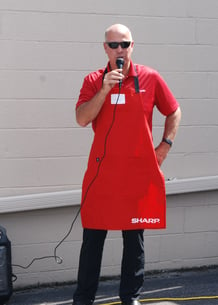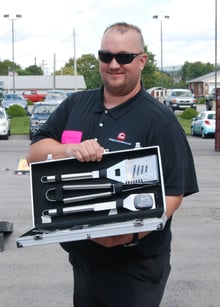 Afterwards, forty eight attendees participated in a six-bracket Cornhole Tournament.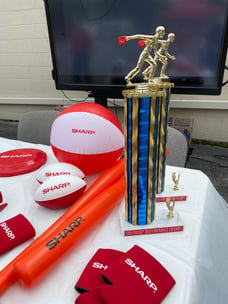 The tournament was staged in the warm afternoon sun, with only an occasional breeze and greetings from passing fans on Pleasant Valley Boulevard.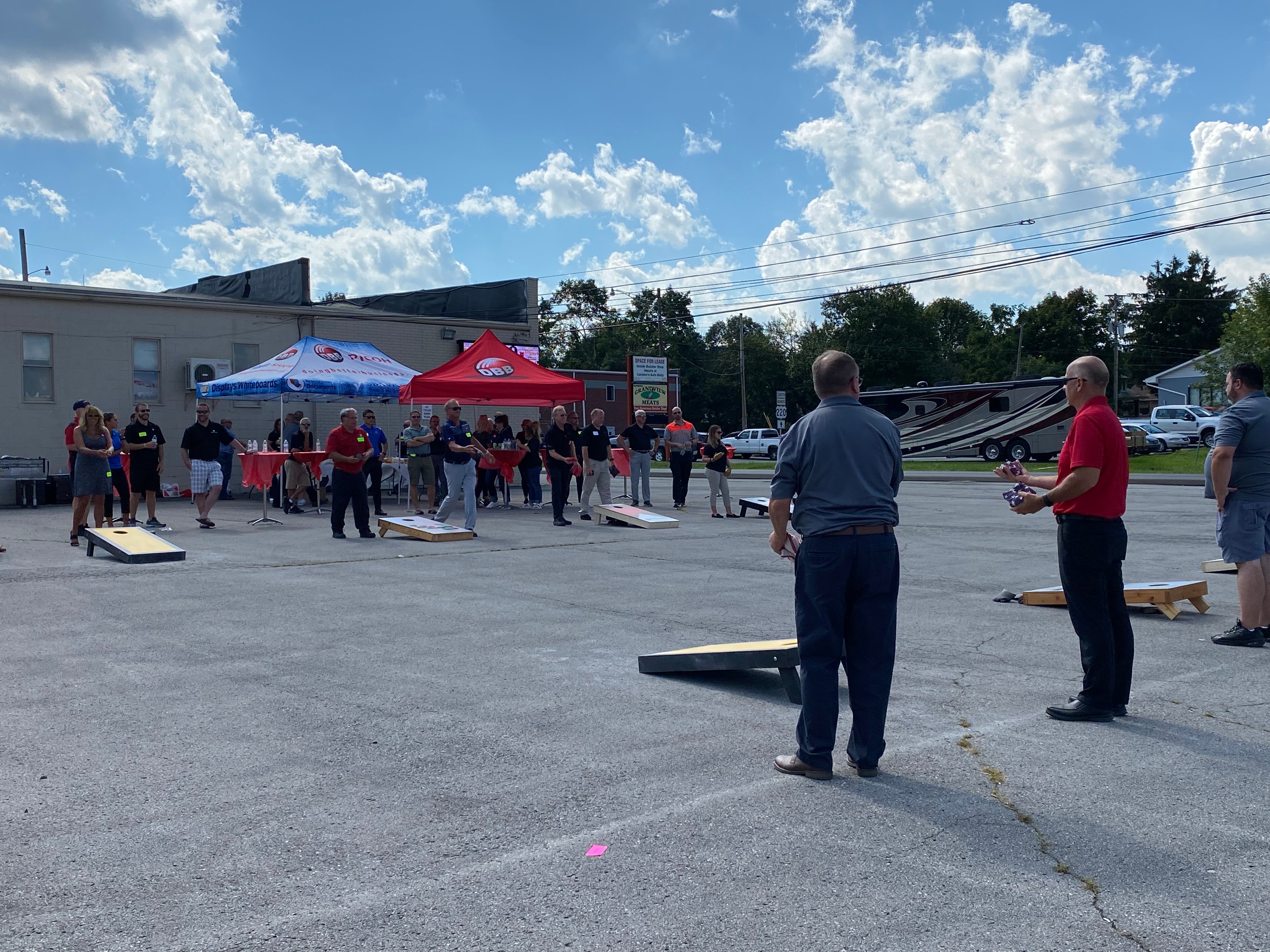 The odds makers' favored team was triumphant. They had inside knowledge that there was a former major league pitcher involved. Mark Myers and Brian Omogrosso prevailed to win the trophy, gift card and growler from Marzoni's.
The ownership of Doing Better Business, Debbie, Beth and Joe Dellaposta know that a happy team will make delighted customers. This was another great team building event for DBB.

The party continued with the DBB management team hosting the Sharp Executive Team to an Altoona Curve Baseball Game. As a sponsor of the game, everyone enjoyed the Suite and a visit from Loco.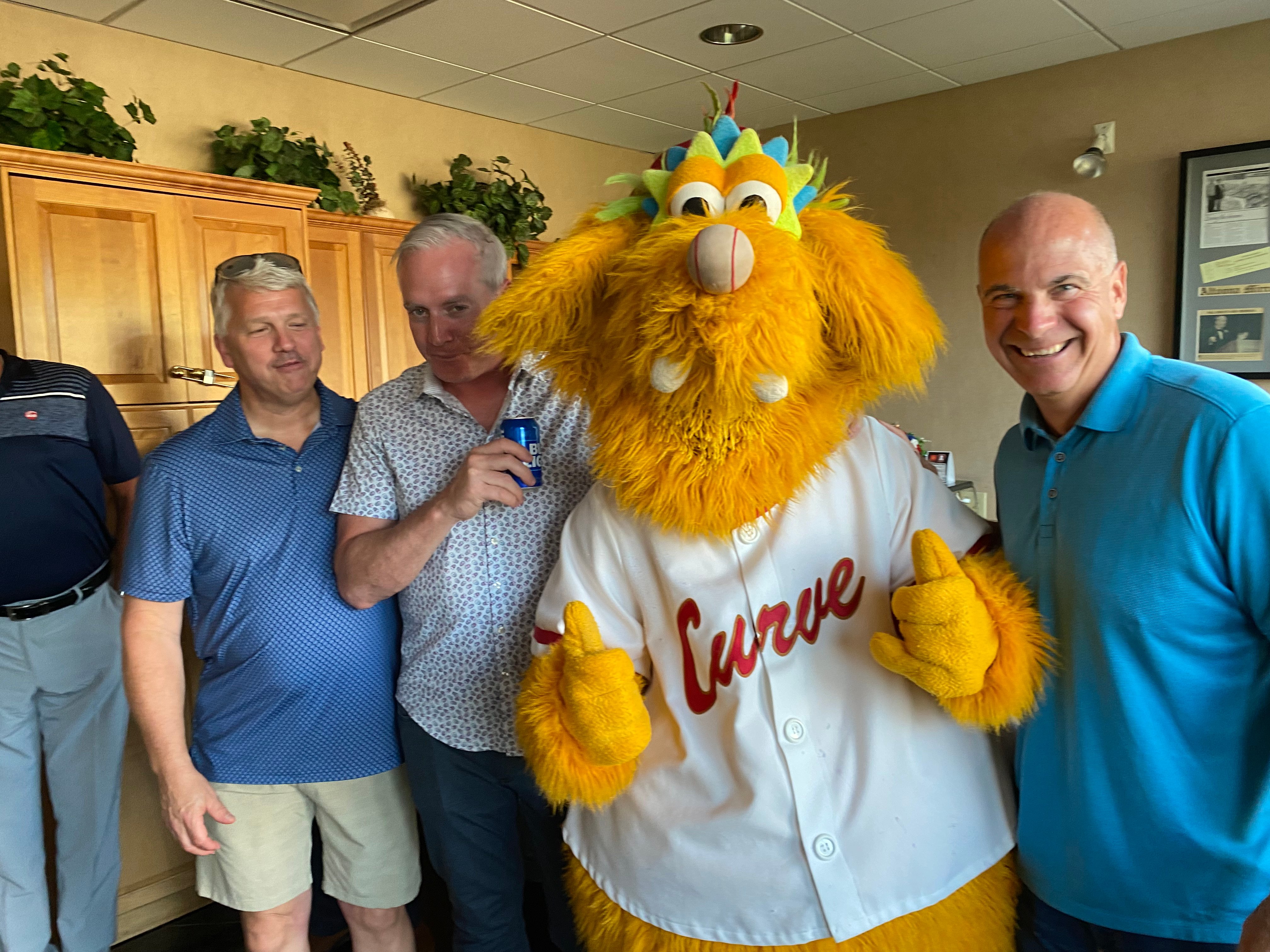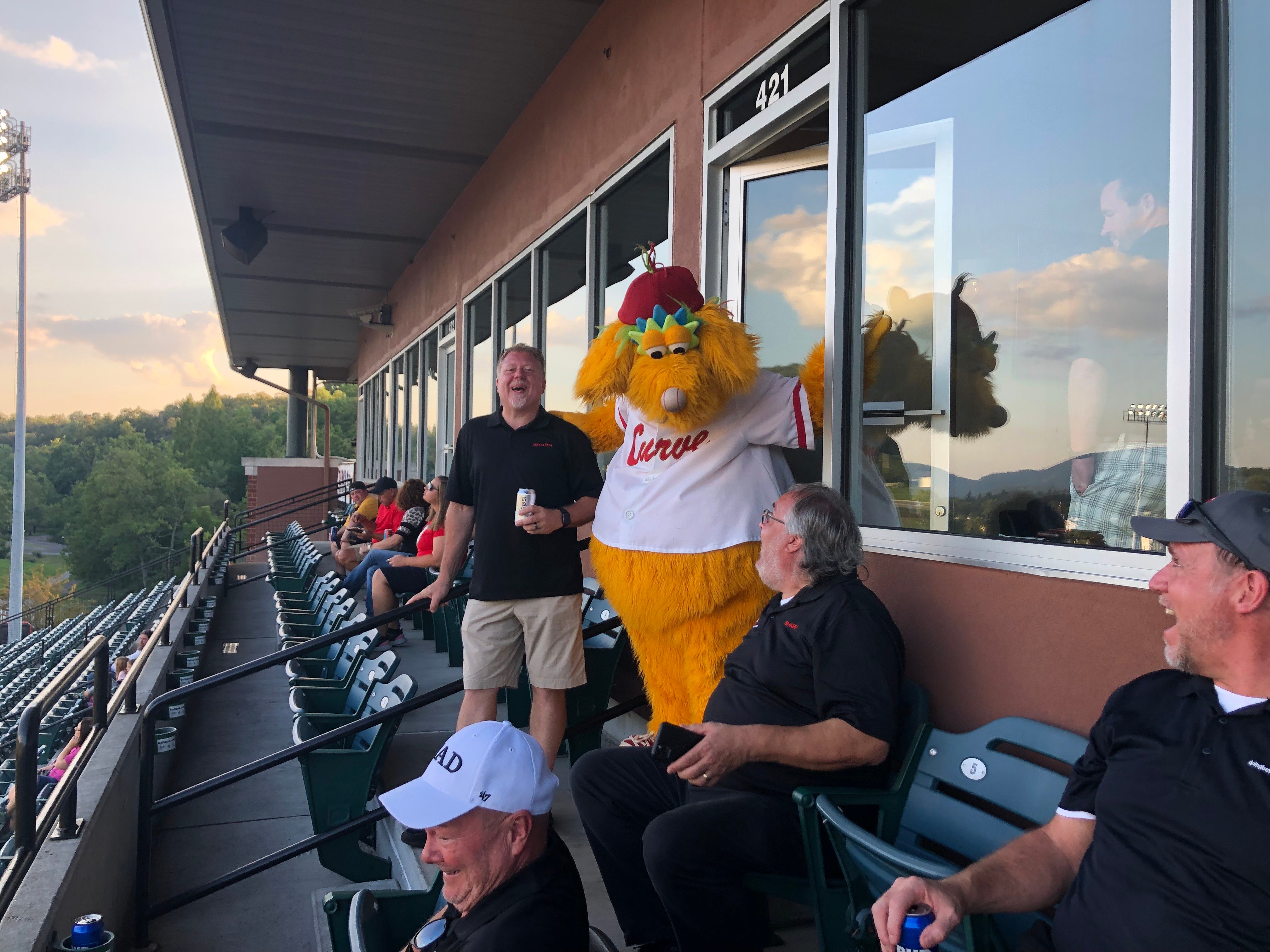 Unfortunately the Altoona Curve did not prevail but everyone still enjoyed a beautiful evening. We are all so appreciative of the support and acknowledgment from Sharp Imaging and Information Company of America.