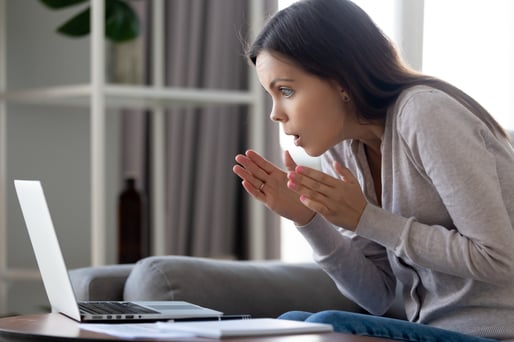 If your business is like ours, you and your co-workers are still working remotely as much as possible. Whether you enjoy working remotely or not, the Coronavirus Pandemic is certainly changing the way we work and how we deal with protecting our assets and data. Here are a few useful tips and statistics for you to consider.
Some organizations' IT departments were already prepared for work from home, as far as having developed policies, procedures, firewalls and VPNs. However, because of COVID-19, many organizations were left scrambling to figure out how to ensure secure work from home, especially in regards to accessing documents and vital information.
statistics
Interpol report shows a 22 percent increase in malicious domains; a 36 percent increase in malware and ransomware; a 59 percent increase in phishing, scams, and fraud during the Coronavirus Pandemic.
Microsoft Word is the most common malicious file type, with 67% of malware found within Word files.
73% of malware detected are Trojans that can
carry malicious payloads.
simple policies to prevent attacks
1. Close and log off company applications.
This should be happening every day. Do not stay logged into and also remember to clear your cache often.
2. only use your office computer/laptop for business use.
Use of consumer or gaming websites, can increase your risk of exposure to malicious attackers.
3. beware of covid-19 information links.
Recently we have noticed an uptick in new phishing campaigns that target employees eager for the latest information on the COVID-19 outbreak. In fact, here's a statistic to highlight the current environment:
COVID19-related domains are 50% more likely to be malicious than other domains registered at the same period, and also higher than recent seasonal themes, such as Valentine's Day. (Source: CheckPoint, https://blog.checkpoint.com/2020/03/19/covid-19-impact-as-retailersclose-their-doors-hackers-open-for-business/)

3. avoid using public wi-fi.
Unsecured Wi-Fi networks can be used to inject malware into devices connected to the network. Wi-Fi is one entry-point hackers can use to get into your network without setting foot inside your building because wireless is much more open to eavesdroppers than wired networks, which means you
4. Keep a checklist handy.
Finally, it's essential to provide employees with a simple-to-follow checklist for what they should and should not do when working from home:
DO:
• Only connect to trusted Wi-Fi® connections and networks.
• Only install approved applications on your corporate laptop.
• Maintain communication between your coworkers and manager.
• Inform IT immediately if suspicious activity on a computer is observed.
• Ensure that the only VPN you are connected to is that of your workplace.
• Make sure there is an endpoint security tool installed on your computer and that it is updated and configured correctly.
• Make sure your End Point Protection service can be synced without cloud connectivity, if possible.
DON'T:
• Share your corporate laptops with anyone, even family members.
• Don't connect to a public Wi-Fi®.
• Don't save any company confidential information to your personal accounts.
• Don't leave your computer unlocked at any time, even at home.
• Don't save any company passwords to your personal web browser.
secure REMOTE SOLUTIONS by Doing Better Business
We have a full product portfolio to help you work from home. We have secure, low operating cost multifunctional printers from HP, Ricoh and Sharp, Interactive flat panel display desktop computers for the best experience in collaborations and meetings and software applications which enable you to access your office documents securely.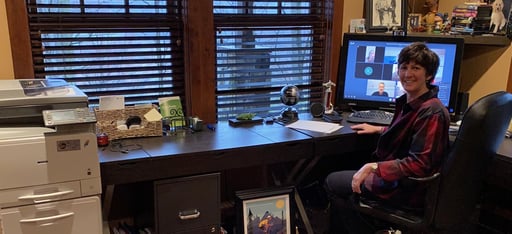 Doing Better Business can help you stay safe and productive, while working remotely. Contact us now to get started.