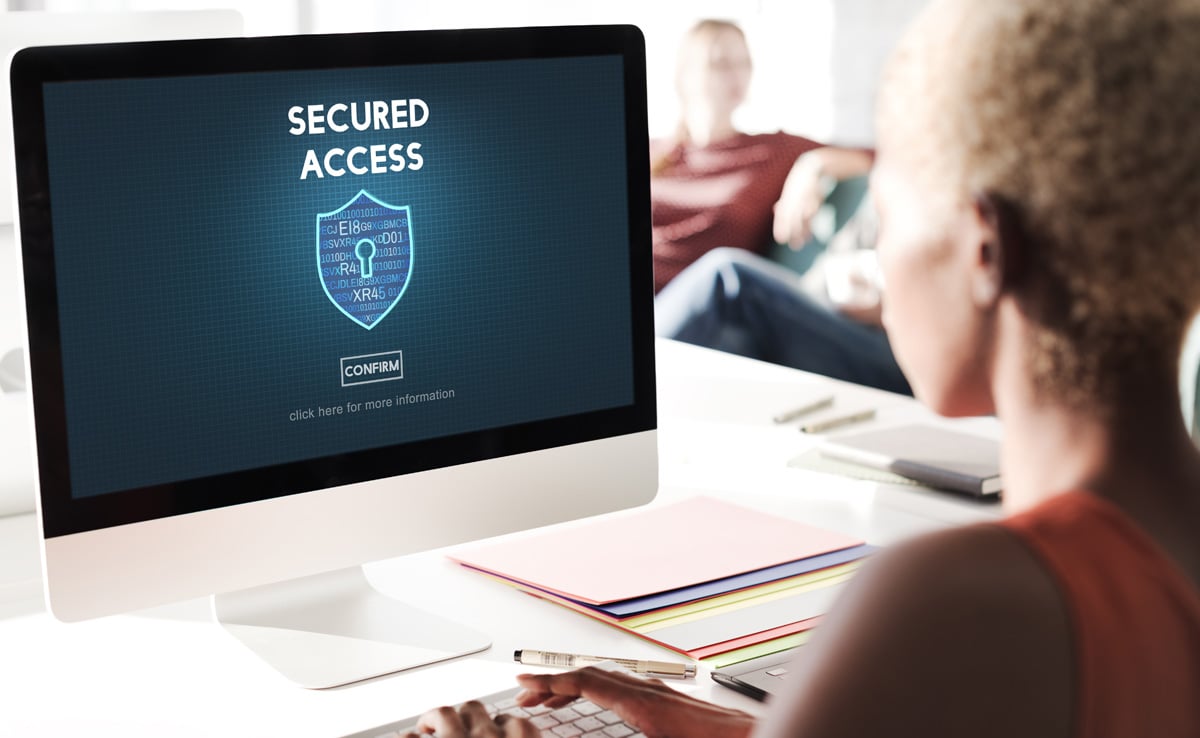 The document generation, distribution, and storage processes in the legal profession remains unrivaled by any other industry. As practicing law depends on extensive record-keeping, the amount of documents generated every day is staggering. By 2015, attorneys were generating more documents individually than they could manage alone.
To ensure documents and records don't start falling through the cracks, law firms and legal offices should invest in an electronic document management solution. This can streamline their processes, secure their information, and improve office efficiency. As law professionals handle many sets of private documents for clients, keeping all information secure (but accessible) is a challenge. The latest document management systems can help firms to protect information during transit and storage while controlling access and streamlining information flow through the organization.
Keeping Client Information Secure with a Document Management System
A document management system (also called a DMS), is an electronic library of all digital records in the company. By digitizing documents, the firm can control the flow of information and ensure only authorized access to certain records. This can help speed up task processing, document review, approval, and release cycles, including distribution within specialized teams. Below are five information security benefits of implementing a DMS in a law firm.
1. Secured Digital Protection on all Documents
Physically securing personal information takes up space while also leaving gaps in the perimeter. By adopting a digital document system, the firm can secure all information using classification and disclosure policies. For private records, the practice can limit access to specific users as required. Keeping the distribution and access lists for every document under control is easy with a DMS.
2. Controlled Flow of Information
Whenever someone is ready to file a specific document, the firm can use automated workflows to track approval and release cycles. This will ensure that all information flows smoothly through the practice, and everyone knows what they are responsible for each day. Workflow engines can capture comments, assign due dates, and track incoming or outgoing information relating to any case or file. Pairing workflows with modern multifunction printers can improve the entire office workflow.
3. Improved Accessibility to Records and Documents
A DMS uses digital technology that makes it compatible with mobile phones and tablets. Using the same credentials as at the office, an authorized person can log in to the system and check the status of workflows, new comments on filings, or review the progress on a specific task from an associate. With a DMS, practices can keep everyone productive from anywhere and ensure the timely execution of tasks within their stringent deadlines.
4. Reduce the Cost of Compliance
Law practitioners handle personal information in large quantities that come with disclosure policies from either legal precedent or regulatory bodies. Firms will have to be able to demonstrate their compliance with the requirements at a moment's notice to ensure information remains protected at all times. Keeping track of who accessed which document in a physical system is laborious and often ineffective.
Using a digital solution for the organization's document management requirements can streamline demonstrable compliance. Every task carried out on a document remains available in a detailed log of all document interactions from all users. When the firm needs to track any specific file's history, an audit trail will help them to identify everyone who's accessed, viewed, edited, downloaded, or forwarded a document.
5. Increased Business Resilience and Recovery
Cybersecurity in law firms remains a concern. These organizations face regular scrutiny due to the types of information and data they retain. For hackers, a law practice is an attractive target to exploit using ransomware that can bring a halt to all operations. Implementing a document management solution can help protect sensitive information using encryption for enhanced security. Backing up all company information in a secure location can also help recover from other threats like natural disasters or a loss-of-service.
Securing the Entire Law Firm's Digital Landscape with Doing Better Business
If the firm is considering the benefits of using a digital solution for all document management, it could also be time to upgrade the entire technology stack. Managed IT Services, combined with a document management solution, can help any practice to leverage the latest technology for streamlined operations, increased control, and added efficiency.
Managed IT Services ensures that all digital technology (including company networks) remains secure and available at all times. Doing Better Business can help law firms to implement a robust, digital solution to manage all operations with a modern technology stack.
To keep company information systems secure while making them available to authorized users, DBB will deploy the latest security solutions and access control tools. DBB has a team of experts that can help any firm develop a comprehensive document and information management system that can handle today's legal document security challenges. We can also help with additional requirements like document digitization and Managed Print Services. For a complete digital solution and secure information framework, law firms should start leveraging technology for all their workflows.
If you need more advice on cybersecurity in law firms, get in touch with Doing Better Business to discuss how document management can help improve your legal document security.