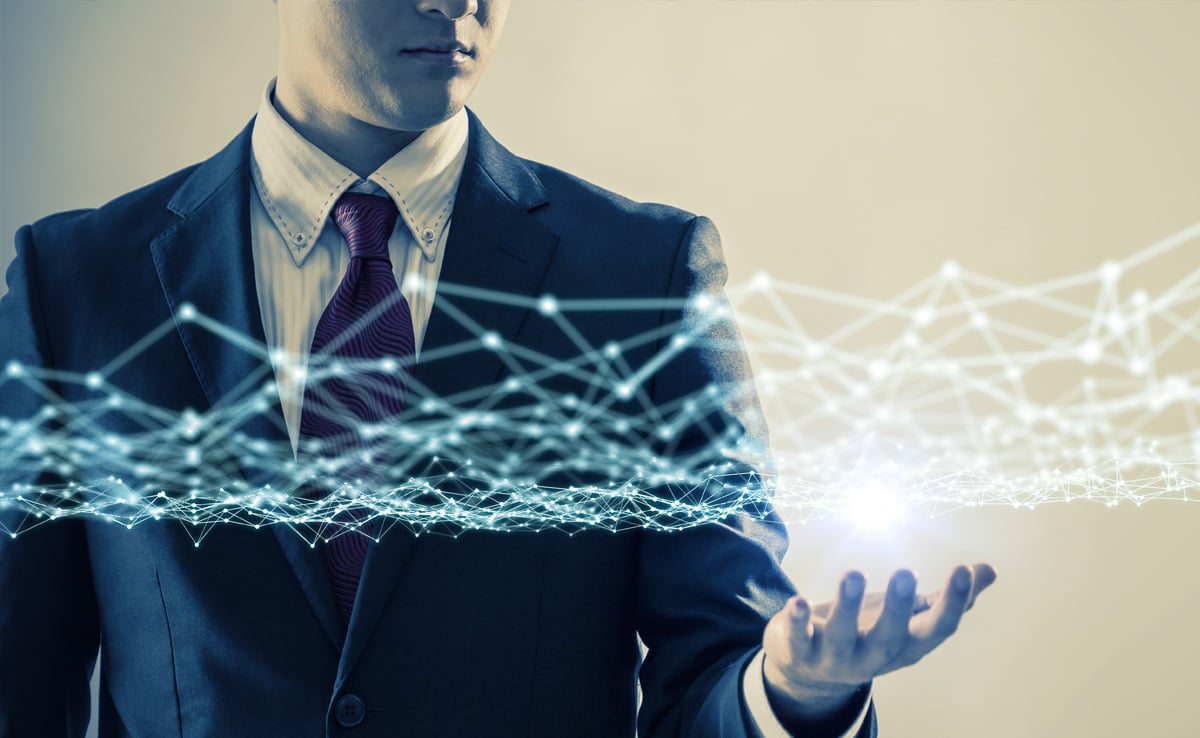 Digital transformation is a critical initiative in businesses within every vertical. As the world rushes towards a digital reality, organizations realize the necessity of digital evolution. They're planning, assessing processes, and preparing to embrace new, modern ways of doing business.
However, digital transformation remains a challenging undertaking even for the most well-prepared organizations. According to McKinsey, digital transformation occurs successfully only about 20 percent of the time. That's not encouraging, but digital transformation remains crucial. Companies that remain chained to manual processes and paper-based workflows will soon be unable to keep up with the pace of business.
Among the organizations that transformed successfully, several key features could be identified. Read on to discover four tips to ensure a successful digital transformation.
4 Tips for a Successful Digital Transformation
Digital transformation fundamentally changes the way a company operates by introducing modern technology to address long-standing challenges or processes. Frequently, digital transformation involves digitizing documents, accelerating workflows with automation, and upgrading computer systems. The specifics will look different for each business. Nonetheless, McKinsey has found that the most successful digital transformations all include four key features. Companies that transform successfully:
1. Have an End Goal in Mind
Many businesses decide to transform digitally upon recognition of a shortcoming or insufficiency within their business processes. This may include realizing that a company's system isn't compatible with electronic invoices from a supplier, or that their rivals have a competitive edge due to a more sophisticated website.
The realization of the need to transform can set off a flurry of activity. While the willingness to embrace new ways of doing business is a key trait of a company that transforms successfully, the transformation must remain directed.
Begin with an end goal in mind. That is, identify where the company is now versus where it needs to be. Then identify the tools and technologies that will help the company get there.
2. Emphasize the Customer Experience and Transform Processes Around It
At the core, digital transformation involves elevating the customer experience to make it easier – and more enjoyable – for individuals to do business with the company. Therefore, every technological solution that a digital transformation strategy implements should focus on improving the customer experience.
There are many ways to accomplish this. Some common digital transformation initiatives include:
Developing a flawless, branded web and social media presence
Creating online knowledge databases to let customers find information more easily
Using managed IT infrastructure for better internal communication
Implementing document management to handle customer paperwork faster
Identifying KPIs to track engagement and pain points within the customer journey.
3. Encourage a Culture of Innovation and Learning
Many business experts claim that technology isn't central to a digital transformation strategy – instead, it's the company's culture. Having a culture that's conducive to digital transformation is essential because it decides the way that employees embrace (or reject) new processes and how leadership approaches the implementation of them.
Research shows that innovation, flexibility, and creativity are directly linked. The presence of one tends to encourage the presence of the other two. Since digital transformation is an inherently innovative and experimental process, flexibility and creativity are needed to make the most of this process that has many unknowns.
A culture of innovation has also shown to increase employee engagement and empowerment because it encourages workers to find novel ways to solve problems on their own instead of relying on leadership to provide the answers.
Successful digital transformations all have a culture of innovation at the core of the company. Before undertaking digital transformation, foster such a culture so that employees are ready and excited to embrace innovation.
4. Support the Employees and Make Space for Growth
Change is always uncomfortable, and in the case of digital transformation, it can be scary. Employees may fear automation taking over their jobs, or that technological upgrades will result in fewer hours or more monitoring. They may also feel frustrated by the need to learn a new system, particularly if they don't consider themselves tech-savvy.
The most successful digital transformation initiatives take these concerns seriously. Strongly consider:
Creating a way for employees to communicate questions or comments about digital transformation
Making time in the schedule to train employees on new systems or technologies
Asking for feedback about new processes and inviting suggestions for improvements
Do Better Business with a Successful Digital Transformation
Although the phrase "digital transformation" has been floating around the business landscape for the past five years, it's become a mainstream concept, and companies in every industry are taking notice. Digital transformation means more technology in the workplace, an improved customer experience, and new possibilities to embrace.
However, digital transformation remains a challenging undertaking. It requires careful planning and consideration of every aspect of the business. With foresight, open-mindedness, and some guidance, a company can successfully undertake digital transformation and thrive.
Doing Better Business helps companies find better ways to meet their customers' needs. Contact us now to discuss digital transformation.