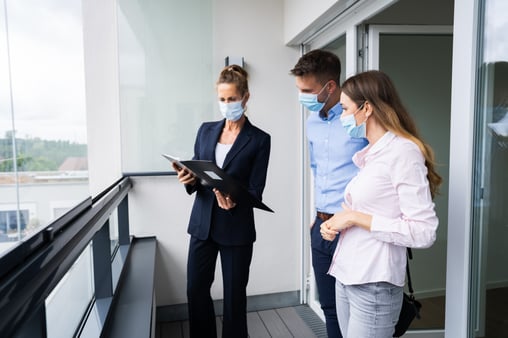 Real estate is a very competitive market. No matter where you are, it's almost a certainty that there are already some highly successful agents engaged in the market. While many industries suffered in 2020 from shutdowns, and other pandemic woes, the Real Estate Market was fueled by historic low interest rates and rising home prices.
It doesn't look like 2021 will be any slower either, in fact Realtor.com expects prices to jump 5.7% as a result of more properties forecasted to hit the market while interest rates remain low, at least for the first couple quarters.
At the end of 2020, there are more than two million real estate agents in the United States and the average experience level is eight years. Moreover, there is significant pressure to reduce commission rates and invest in next-gen technology. This is due to the emergence of new technology-driven brokers and agents such as Redfin, Hauseit, OpenDoor, and WeWork. In fact, 73% of realtors are using Facebook to promote their work. In short, it is a very competitive market with little differentiation, which makes it very hard to succeed.
One of the best resources, that is often overlooked, or just viewed as an expense, is your color digital imaging equipment. By partnering with the right vendor, and utilizing the right equipment there are multiple benefits to be gained using digital imaging technology.
The cost of color printing has never been more affordable. But lower cost is only the beginning. Today's color technology is faster, more efficient, has significantly better quality, and can print on a plethora of different substrates. In addition, many of today's ink jet models use water-resistant inks, so the days of your prints being ruined after the first Spring rain shower is a thing of the past. Also, being able to print, only what you need, and not having to order large quantities of handouts in order to qualify for a bulk discount, is far more efficient and can save a bunch of money while eliminating waste.
In addition, realtors often overlook color printed signage as a form of advertisement. Display windows, reception areas, and offices are perfect for digital signage that can uniquely display listings, virtual tours, recent sales and agency benefits in an attractive manner that clients and passersby are bound to take notice of. Color Wide Format devices can be exceptionally effective in this role as they enable you to print, water resistant, banners and posters from two feet up to six feet wide. These large prints can draw a magnificent amount of attention to your agency, a specific property, an open house, or any other number of items. Moreover, wide format printing is just as inexpensive as standard printing using today's technology and again, having the ability to print on demand and as needed, can be extremely advantageous.
As every buyer and real estate agent is aware, after a day of looking at multiple properties, they all start to run together. It is difficult for a home buyer to be able to keep well organized thoughts and details after looking at multiple houses. By using a color digital unit, with a booklet capable finisher, a viewing booklet could be easily made for each buyer. Every house would be separated, include all the specifications, pictures, and even a blank page or two for note taking. The booklet can be bound so that all the pages remain in order as opposed to being jumbled, out of order, in a folder. Not only is this extraordinarily useful to your buyer, but it presents you as a serious professional in comparison to other agents who are merely stuffing handouts into a pocket folder.
Digital marketing can also help you attract sellers. In today's world, more and more emails are being deleted without ever being read. Email is cheap, quick, and easy, which is why it is often way overused. In comparison, traditional letters are a rarity. Most standard mail today is either a postcard advertisement or a bill. The fact of the matter is that Direct Mail Marketing is making a resurgence in the 21st century. In many cases, dollar for dollar and impression for impression, direct mail drastically outperforms its digital and online counterparts in terms of ROI. Millennials, a key demographic for real estate today, are actually highly responsive to direct mail. Printing News just reported that "millennials are the most likely of any generation to read direct mail," with 82% of those aged 18-34 citing print as part of their purchasing journey.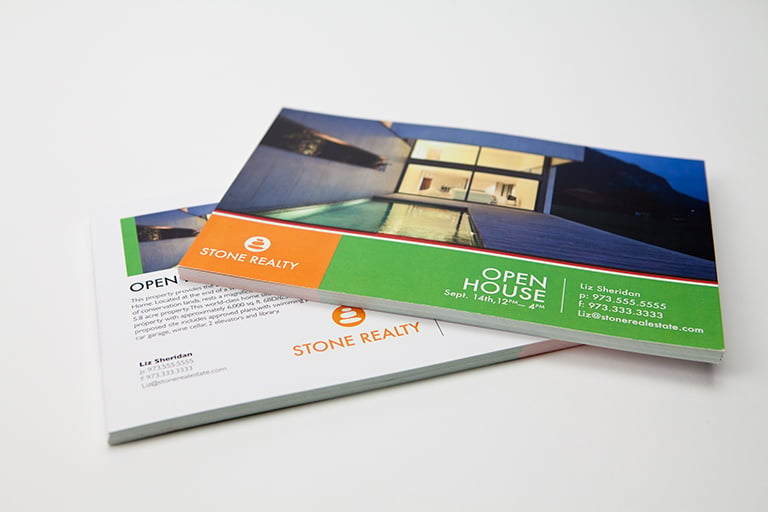 The ability to routinely send out direct mail pieces alerting homeowners that you may have a buyer for their home, could very well help you develop in your market, and ultimately provide a very nice portfolio of houses to market while differentiating you from other agents.
There are many additional benefits associated with modern printing technology devices including scanning, streamlined document filing and storage, reduced costs through print auditing, and cost accounting. In fact, digitizing forms and documents for mobile use can really help speed up the process. These are just some of the many reasons that a well planned and executed printing and document strategy needs to be part of your overall marketing and business plan.
We strongly suggest you speak with one of our Business Relationship Managers who can help advise you further.