Since 2018, ENX Magazine has been spotlighting Difference Makers in the office equipment and document technology industry. 2021 are Blockbuster Performances especially after everything that has transpired this past year.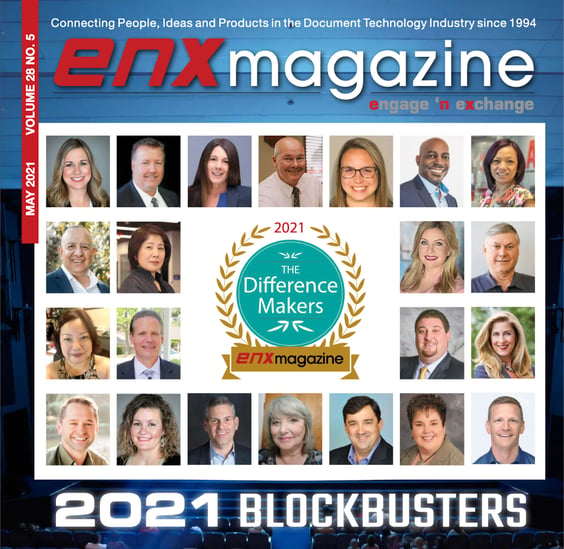 The 2021 group is the largest ever at 84 and it's no wonder since everyone has been asked to do more to keep the industry moving forward.
Congratulations to our Senior Vice President of Service, Glenn Elbin, on being selected to this elite group.
Elbin has seen his share of technological advances during a career that's spanned more than 36 years at Doing Better Business (DBB). He first turned a screwdriver in July 1984, working on Savin liquid copiers, and not too long after became a certified Savin trainer and Service Supervisor.
An audiophile and electronics buff, Elbin carved out a reputation as an astute troubleshooter. He was named Vice President of Service in 1999, responsible for the entire service team and warehouse operations for DBB's three locations.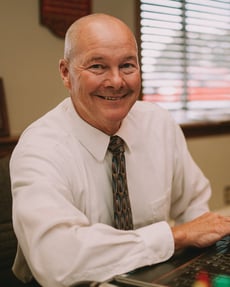 As the dealership grew, Elbin was instrumental in integrating acquired service teams. In 2013, Elbin was name Senior Vice President of Service and services on DBB's Leadership Team.
Elbin and his team of Service Managers and Supervisors garnered Pros Elite 100 certification in less than 18 months, and he continues to focus on improving metrics. For the past two years, his team has also secured Top Ten honors from CEO Juice for their NPS scores from customer survey responses. This is a testament to Elbin's commitment to continuous improvement.
He is also willing to share his knowledge and experience with the industry at large. Elbin has served on the Ricoh National Dealer Service Council and is a regular contributor and speaker at Select Dealer Group service meetings.
"Glenn is the ultimate team player. He collaborates easily with sales and the administrative teams to help Doing Better Business achieve its goal of helping our customers do better business. He drives his team to continue to outperform, but not in a demanding way. He wants everyone to have fun and enjoy what they're doing. Glenn is definitely a difference maker for DBB!" said Debra Dellaposta, President.
We would like to congratulate and thank all of the 2021 ENX Difference Makers for their commitment to making our industry better.
For the full article visit: https://www.enxmag.com/twii/flip-book/2021/05/enx-may2021/