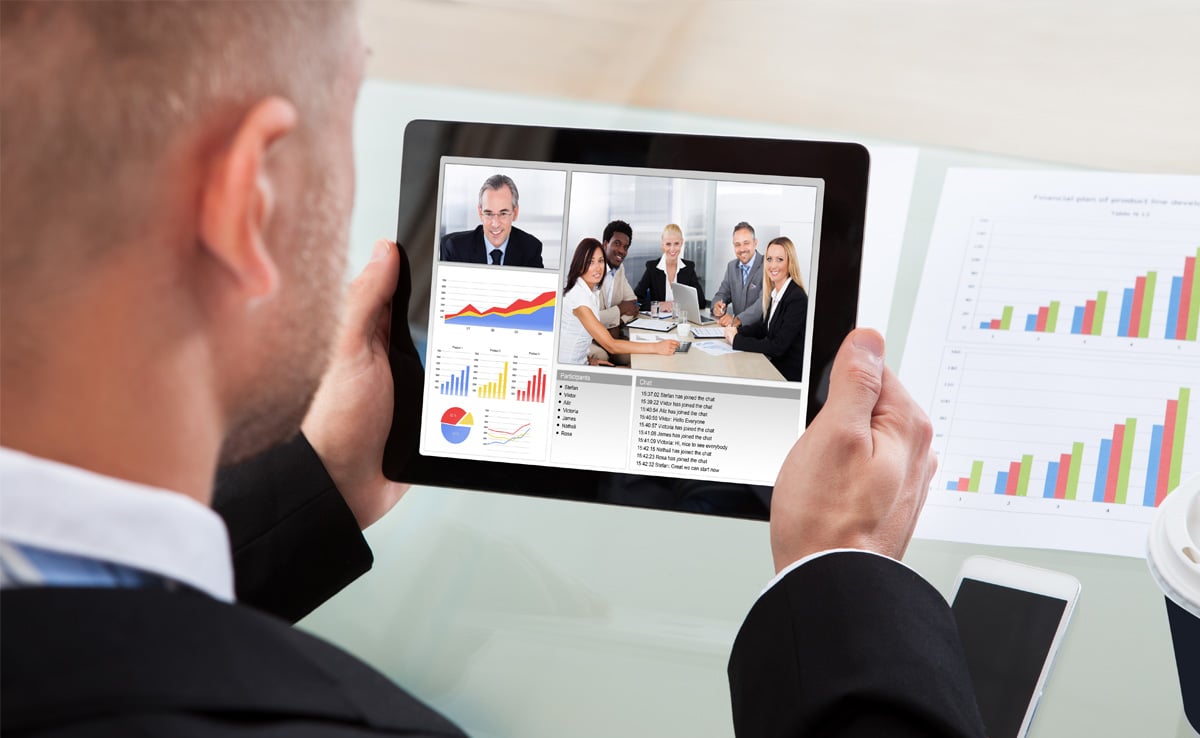 Taking on the responsibility of managing a team of remote workers isn't easy. Whether it's a manager or department head thrust into this position due to the COVID-19 outbreak or a recent change in company policy, keeping employees productive at home can be challenging. Team leaders already face a host of difficulties to keep their members engaged and working towards the same goal at the best of times. Accomplishing all the required tasks from a remote location naturally compounds the issue.
5 Tips for How to Manage Remote Employees
Remote working started gaining traction over the last few years. According to a survey from OWL Labs covering 1202 full-time employees, as many as 54% of respondents already worked from home at least once a month. Another 48% worked from home once a week and 30% were working completely remotely in 2019.
The trend towards telecommuting has been steadily growing over the last decade and it seems it will increase exponentially after the events of 2020. Successfully managing virtual teams will only become more important in the future. Here are five tips for how to manage remote teams efficiently.
1. Have Daily Check-In Meetings
Just like a team could have a daily stand-up meeting, virtual teams need to have a check-in meeting every day. It could be in a group or as a one-on-one video call to give members the ability to raise issues, ask for help on a task, or just see a friendly face before starting their workday. Daily meetings will create a regular routine for the team's remote working schedule and will instill a sense of discipline even while they're not in the office.
2. Use Collaboration Tools to Communicate Frequently During the Day
Emails and text messages simply won't do when managing virtual teams. Using tools that allow for instant messages that pop-up on the screen can help keep the team on the same page. It also helps to resolve issues quickly as they arise and offers social interactions to boost team morale. There's a wide variety of tools available online that can help teams collaborate and communicate effectively.
3. Empower Teams with a Suitable Technology Stack
How the team shares information while working remotely depends on the technology stack available to them. Some platforms provide complete lifecycle management tools to ensure fast and efficient task completion. Depending on the business, ensure the team has the necessary applications, access tools, and workflow solutions that streamline the process. Tools like Trello, Slack, or Microsoft Teams can help remote employees remain focused and productive every day.
4. Set Achievable Goals and Realistic Expectations
If the team is only starting to work-from-home now, it's important to have realistic expectations. In most cases, it will take longer to get the same amount of work done as in the office. However, with the right approach to managing expectations, the team will improve over time and eventually reach the same efficiency. By understanding that everyone is still working towards the same goals, the team will remain engaged and collaborate frequently to achieve better outcomes.
5. Remember to Remain Flexible
Working at home is not the same as spending eight hours at the office. Life happens and people need to respond. Remaining flexible and focusing on goal-based outcomes can help keep the team productive and get through their work without placing them under additional pressure. Use statuses on collaboration tools so members can inform others when they are away from desks. Set a policy for informing the team manager when there's a delay. Remind team members that honest communication is key for successfully working from home.
Additional Tips for Working Remotely as an Employee
For employees, working remotely requires discipline. Team members should set up a dedicated workspace or home office. They'll need to limit distractions and invest in accessories that make their environment more comfortable. It's not always possible to have access to the same tools and peripherals available in the office. If the team is new to remote work, it'll take time to get all these support tools in place.
To improve concentration, they'll need to take regular breaks. Setting a daily routine that balances the work/life dynamic is just as important. With more people starting to perform their duties from home, it's important to retain the social components of an office. Scheduling an after-work happy hour session on Zoom or Google Hangouts can do wonders for team morale.
Use Managed IT Services from Doing Better Business to Improve How You Manage Remote Teams
With Managed IT Services from Doing Better Business, remote teams can work and collaborate effectively. Doing Better Business has a team of dedicated technology professionals that can help get your remote workers up and running quickly. Doing Better Business can recommend the necessary remote working productivity tools you'll need and ensure you have adequate cybersecurity systems in place.
To discuss the IT solutions available that help you to manage remote teams, contact one of Doing Better Business consultants today.