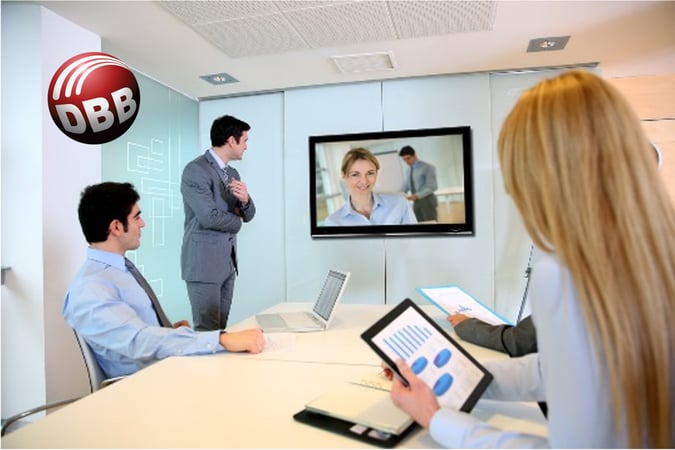 Even before COVID-19, many organizations had the need to communicate and collaborate effectively between multiple locations. Now with employees working more from home, the need is ever greater.
INTERACTIVE WHITEBOARD TECHNOLOGY OR IFPD
The use of Interactive Flat Panel Displays (IFPD's) for collaboration is rapidly expanding. They are a natural solution for communicating between multiple offices, remote workers and organizations. These devices are easily outfitted with webcams, microphones and speakers. Having these devices, especially smaller desktop versions, will allow organizations greater flexibility in allowing for more remote workers. This will save on expensive real estate space. In addition, there is also a savings when employees do not have to travel to other locations for a meeting or training session.
How Interactive Flat panel displays are Safe and Efficient
The use of IFPD's are changing the face of meetings and trainings, especially if organizations are still enforcing social distancing guidelines. Not only will they help keep your employees safe but meeting remotely will be faster and more efficient, especially with secure connections via the internet.
Creating Real-Time Connections
The use of IFPD's can remedy lack of engagement. Many employees who are working from home, may feel isolated and out of touch. By employing interactive whiteboards, co-workers can communicate and collaborate with each other in real-time. This creates better engagement and generates stronger, more creative solutions.
Sharing Content – From Anywhere
IFPD's enable the sharing of all manner of content, no matter where everyone is located. By connecting IFPD's via the Internet, content is shared instantly to all participants in all locations.
This content sharing is multi-directional and multiple participants can share content at the same time, as well.
Most IFPD's enable sharing from a variety of sources – video, images, drawings, and more. Content can come from individuals' computers or from anywhere on the Internet.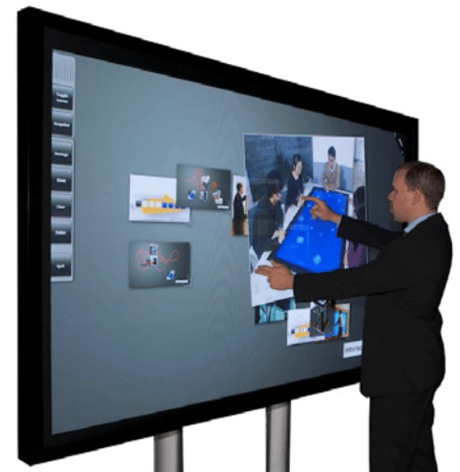 Recording and Sharing TRAINING SESSIONS
Real-time interaction is important, but sometimes not everyone is able to make a meeting. For this reason, IFPD's enable recordings. These archived recordings can be shared and viewed at the team's convenience.
Connecting with Other Devices
IFPD's can easily connect to other devices in use by the participants. Individuals can join the meeting via their computers, tablets, and smartphones, and use those devices to interact with the whiteboard.
The ability to print IFPD content better enables collaboration because a finalized version is then able to be printed at either the office or the home office.
Important things to consider when choosing aN Interactive Flat Panel Disply or interactive whiteboard
The type of computer system, the orientation of the device and the type of software are some of the most important decisions you will have to make. Many IFPD's come with integrated computers which make it easier for them to be mobile. External computer systems are generally chosen when users want more robust memory and graphics capability. Your choice of computer type will limit your flexibility on mounting and orientation. Vertical mounting will allow you a more page like display. Horizontal mounting is the most common and the integrated computer will allow you easier mounting on the wall. Some are even using a flat, or table top, mount to enable multiple people to work over a particular application. The final decision is whether the manufacturer has an open platform operating system or a proprietary system. Open platforms provide a major advantage for versatility and generally work on Windows. Proprietary software is almost always more expensive and limits the type of applications you will be able to add for collaboration. Many of the open platform IFPD's today offer specialized applications to enhance collaboration like, annotation and drawing, which allows you to save in common formats like PDF and JPEG.
Let Doing Better Business Help You Take the Next Step in Collaboration technology
Remote working may be here to stay, and organizations with multiple locations need to do everything possible to improve the process for their employees to collaborate and feel included. IFPD's help provide stronger connections and improved performance. Doing Better Business offers a variety of technology to help improve collaboration, including interactive flat panel displays from Ricoh. Our expert staff can work with your team to choose the right technology.
Contact Doing Better Business today to learn more about interactive flat panel displays.