Altoona, PA- February 3, 2023 --We are pleased to announce that Cooper Business Machines, Erie, Pennsylvania's most effective and efficient office solutions powered by Sharp, has become a part of the Doing Better Business, Inc., family of businesses (DBB). DBB is headquartered in Altoona, PA.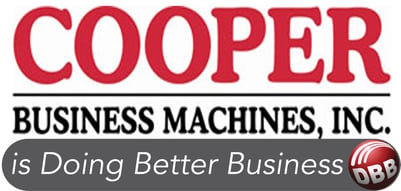 Bruce and Darlene Cooper started Cooper Business Machines in 1976 to provide the highest quality service to their customers and have enjoyed many great relationships.

"Bruce, Darlene, and their team, are a perfect fit for our DBB Family," said Debra Dellaposta, DBB CEO and President, "They have been so active in Erie- as members of the Kearsarge Rotary Club, sitting courtside at the Erie Bay Hawks, and now sponsors for both the Erie Otters and the Erie Seawolves, they truly embody all of our same core values."

Bruce Cooper, who will be staying on to work with the sales team, said, "We are so excited to work with Debbie, Beth, Joe and the entire DBB family and we know that this will elevate our offerings and customer service to our customers."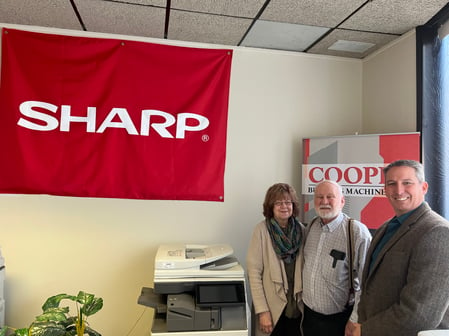 DBB completed three acquisitions in 2022 and is excited about their first acquisition of 2023. "The ability to add and expand within our current footprint is very exciting," said Joseph Dellaposta, DBB Chief Operations Officer, "We already have some great customer relationships in Erie and are excited to welcome all the Cooper Business Machines' customers to our DBB Family."
---
DBB (doingbetterbusiness.com) is a family and women-owned business with ten locations and over 100 employees across Maryland, Pennsylvania, Ohio, Virginia, and West Virginia.
DBB is the leading regional provider of office technology, document and print management solutions and cloud architecture and administration. DBB is an authorized Canon, HP, Laserfiche, Ricoh and Sharp technology solutions provider.
For more information, please contact DBB at (800) 456-1977 or firsttouch@doingbetterbusiness.com.