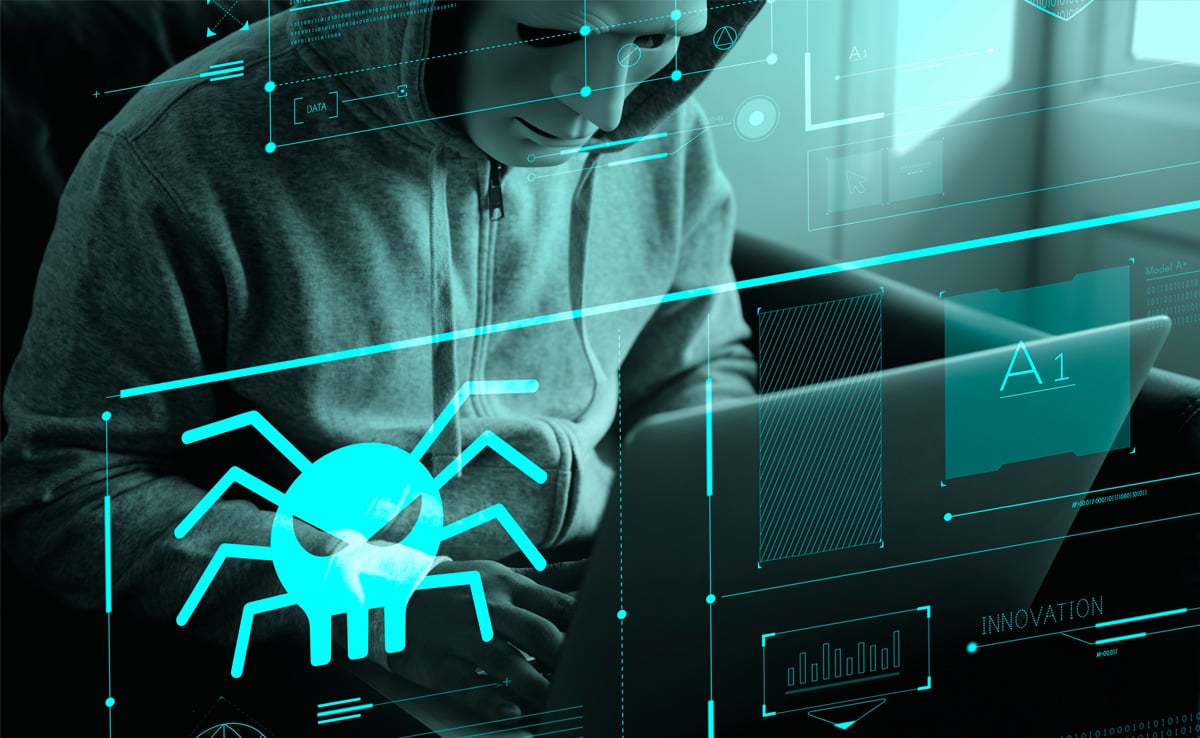 One of the many challenges facing today's businesses are targeted, malicious attacks attempting to gain access to company information networks. With more organizations relying on staff to be productive from a variety of environments, increases in spear-phishing attacks and persistent campaigns from hackers is the last thing a company needs on its plate right now. In March of 2020, spear-phishing campaigns targeting the public increased by a massive 667%.
Only 2% of spear-phishing attacks are related to the COVID-19 pandemic. This shows that hackers already adapted and know that those types of campaigns are likely to fail. To compensate, they are using the changes in work environments and locations to maximum effect. A single employee falling for a sophisticated, targeted spear-phishing attack can put an entire organization's network at risk.
Preventing a Spear Phishing Attack from Succeeding
Spear phishing attacks are similar to normal phishing attempts, but much more difficult to spot. Hackers use information gathered about a specific company, individual, event, or any other source of data to manipulate a person into compromising their system or giving away credentials. By going after a specific person and using information that looks authentic, hackers can manipulate even the most conscientious employee. To protect against a spear-phishing attack from succeeding, follow these five steps.
1. Educate Employees and Show Examples of Spear Phishing Attacks
Spear phishing campaigns are highly creative. Hackers will impersonate anyone from the company's CIO to a supplier or pretend to be a new customer. Employees should treat all unsolicited emails with due caution. If an employee receives a suspicious communication, ask them to report it as a phishing email. It's better to err on the safe side, as a single breach to the company network can lead to an untold amount of damage.
Common spear-phishing attacks employees should look for include:
Notifications about suspicious activity from an online account.
Request to confirm personal information for an online service or business account.
Submission of false invoices or payment receipts.
Offers of coupons, business relief, or government refunds.
Emails that have clickable links to make payments or update financial information.
Employees must know hackers will use different variations of the above to entice them into sharing private information. A single miss-step can lead to a successful scam, or worse, the successful deployment of a ransomware attack into the company's network.
2. Assess the Entire Attack Surface in the Company
Reviewing all possible attack vectors can help the organization to shore up their security. If working environments changed recently with work-from-home policies, consider the home office networks as part of the security policy. While corporate networks are good at identifying malicious links, the same may not be true for remote workers. Make sure anyone who accesses company information and systems remotely has elevated security systems in place. An attack could deploy a highly specific exploit, so also consider networked devices like multifunction printers and copiers.
3. Use Malware and Antivirus Security on All Connected Devices
To prevent an attack from infiltrating company networks, use endpoint scanning and real-time monitoring security software. This will detect and alert users when there is an attempt to change anything on their computer. Ask users (or set user policies) to ensure all antivirus software receives the necessary updates as they become available.
4. Provide Secure Access to any Remote Workers
For anyone accessing company applications or systems remotely, ensure they have additional access control systems. This could include encrypting information during transmission, using two-factor authentication, or requiring biometric identification before logging on to a network. This will reduce the likelihood of a compromised workstation spreading the infection into the rest of the company's networks.
5. Invest in Disaster Recovery and Business Continuity Planning
Threats will only increase in sophistication and intensity in the future. Protecting against all attacks will not be feasible, and companies should plan for how to recover from a successful attack. With a disaster recovery and business continuity plan in place, the company can restore operations even if an attack succeeds. This requires having regular backups of all information at an offsite storage location and ensuring these files remain encrypted. If a spear-phishing attack succeeds in deploying a ransomware exploit, the company can recover quickly and limit the amount of damage they suffer.
Using Managed IT Services from Doing Better Business to Protect Company Information Systems
Using professional Managed IT Services from Doing Better Business can help organizations deal with the increased threat of a spear-phishing attack. Our services will ensure that the latest security and remote access solutions keep employees safe while they operate productively from any location. With spear phishing on the rise and the attack surfaces of organizations ever-increasing, using Managed IT Services can help companies deal with today's information security concerns.
To ensure your organization and employees remain protected from a spear-phishing attack, request a Managed IT Services assessment from Doing Better Business today.