Copiers are not just photocopiers anymore. These devices continue to morph and adapt and have become a central business server on your computer network and in your office.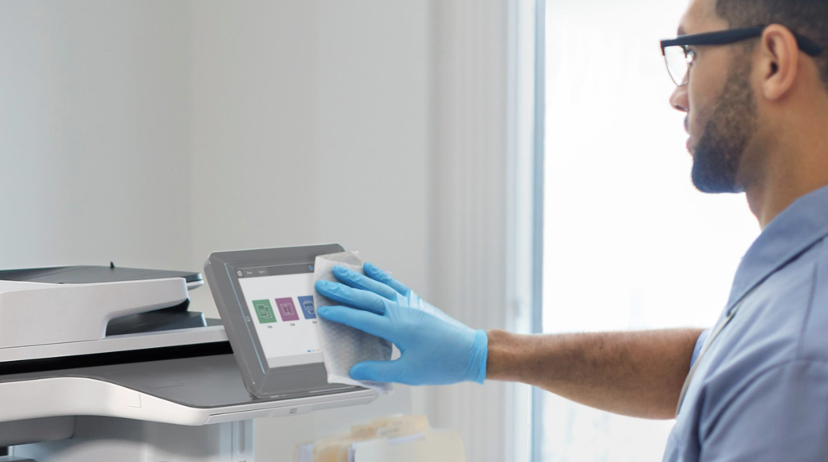 Copiers are still essential to the workflow of your business operations but can they help protect you from getting Covid-19?
Protecting the health and welfare of employees is top of mind for many businesses and organizations. The better they can ensure the safety of their team, the quicker people can get back to work, to school, to life as we used to know it. We decided to take a look at the ways the devices we sell and service can help our customers.
The multifunctional copier, printer, scanner, fax and business server device already had several key offerings which slow down, not only the spread of Covid-19, but other troublesome ailments as well.
security and safety
One important feature that can be added to your MFP or MFD Copier is utilizing your own magnetic strip or RFID chip card to release your print jobs. Not only does this protect unauthorized people from seeing or taking confidential prints but it also reduces the amount of common touch points on the device. These tools also create a great way to track and potentially charge back for usage.
Traditional copier manufacturers stay on the cutting edge. Always looking for ways to enhance productivity and efficiency, many devices now have similar operations panels to the Apple iPad. Many are providing disinfectable screens that can be overlayed on the original screen so the disinfect does not damage the original screen.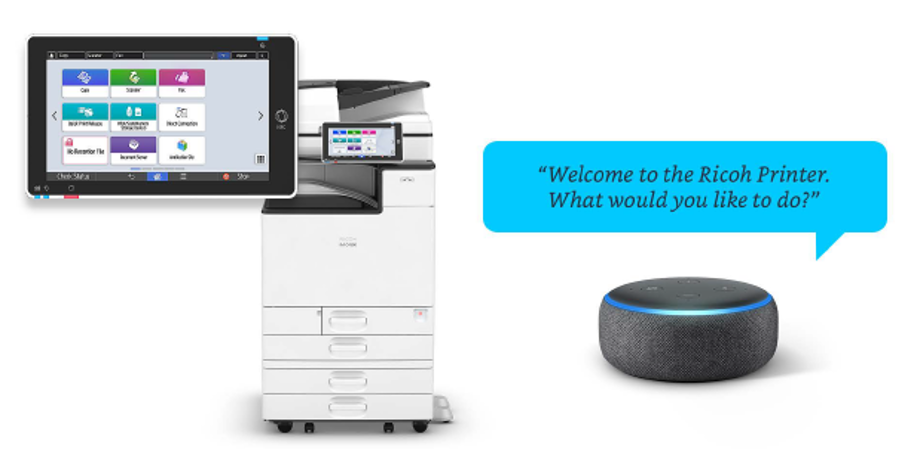 In addition, many manufacturers have developed apps or use devices like Amazon's Alexa to allow for touch-free control. You no longer even need to touch the device. If you don't want to talk to Alexa, you can simply control the device from your own smartphone.
Besides some of these newer offers, Follow Me Printing has been around for some time now. This again, reduces the amount of touching and also protects unauthorized access to secure documents.
Paperless office
You may also have seem some buzz about the "paperless" office and while paper may not be going away as quickly as most predicted, you can utilize these devices to create, access and control digital documents. Smart scanning features with access to the cloud will allow even your remote or home workers to access and print to their own devices.
speaking of remote
Remote monitoring and remote service tools continue to improve. This enables the devices to be updated and repaired remotely or anticipate which parts will fail, allowing for more proactive service.
Other useful things you can do to reduce the amount of contact is to make sure you equip your device with high-yielding supplies and accessories, like a large capacity paper tray or drawer.
If you would like more information or to learn about covid prevention and protection, contact the experts at Doing Better Business today.