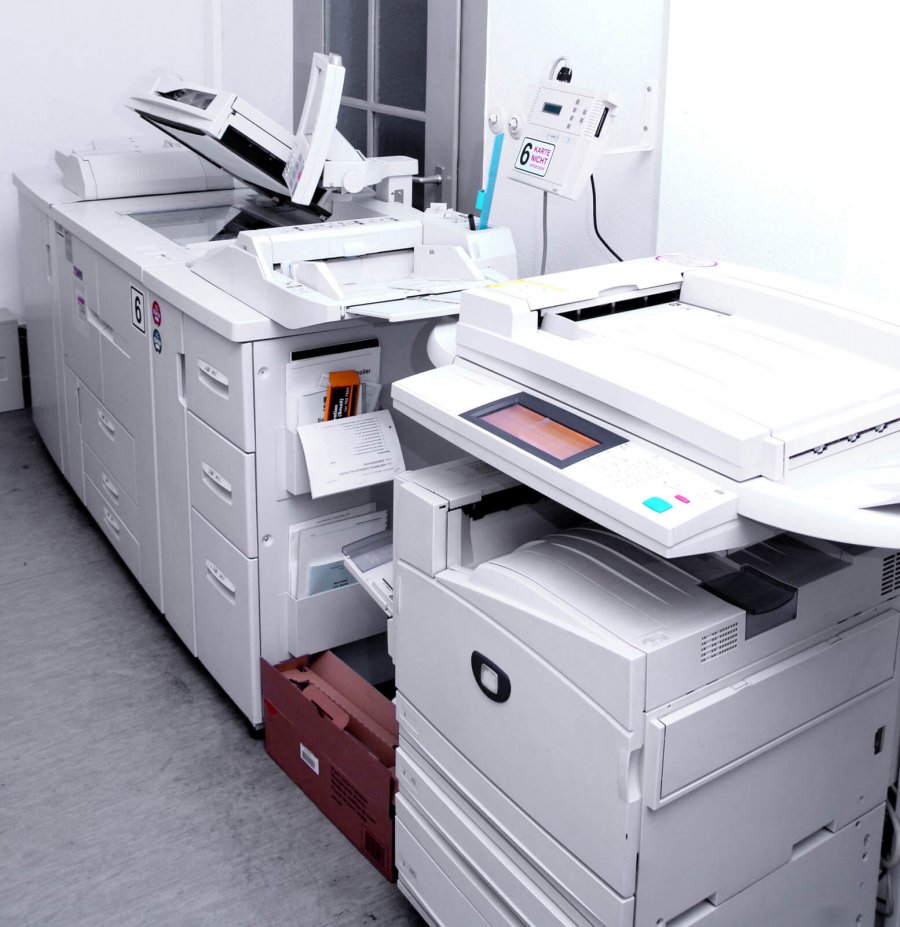 Production printers are high-speed computer printers used for high-volume printing applications such as manuals. Even in the digital age where more applications are being performed online and companies are attempting to reduce their paper output, high-quality printing solutions are still needed.
Production printers aid in applications such as:
If your business is adding or replacing a production printer, make sure you ask these 3 key questions before signing on the dotted line.
What kind of production printer does my business need?
You don't want to spend extra money on features that you'll never use, so it's important to have a solid understanding of your needs. A few major areas of consideration are:
Volume – Printers vary in speed and recommended monthly volume, so knowing how much you estimate you'll be printing can help you narrow down your options.
Cost – How much do you have budgeted for your office equipment, including monthly upkeep such as ink and paper?
Content – What sort of materials do you print, and what materials will you be printing them on?
Quality – The level of quality you need depends on what sort of materials you print. For example, do you need accurate color matching, or do you primarily print in black and white?
Doing Better Business can perform a needs assessment to ensure we fully understand your business needs to make the most of your printing investment.
What other office equipment do you offer?
Chances are there is other office equipment you'll want to add or replace now or further down the line. Having one vendor that can handle your equipment needs add convenience because you can eliminate additional vendors and bundle your services.
During the needs assessment, you can discuss what other equipment you may potentially need and determine whether it makes sense to get it all at once or wait.
Do you offer service and support?
Don't overlook service beyond the sale. A supplier that leaves as soon as the equipment is installed leaving you on your own to sort out any issues that come up isn't worth your money, even if the initial price tag looks more enticing.
Ask questions such as:
Do you provide training on how to use the printer?
Will we have a dedicated service representative?
Is email and phone support provided?
How quickly can we expect someone to be here if we need service or repairs?
Other questions to ask yourself:
Is the printer's control panel easy to navigate through and understand?
How much control does the printer give the user?
Is it easy enough to show others how to use it?
Can you save customized settings and details to recall for future print jobs?
Doing Better Business is ready to help you streamline your office printing operations to be more efficient and reduce costs. Contact us today to learn more.3 Key Questions to Ask Before Purchasing a Production Printer